Working with HP, Lenovo and Acer, AMD has unveiled a new line up of mobile processors at Computex 2014 in Taipei.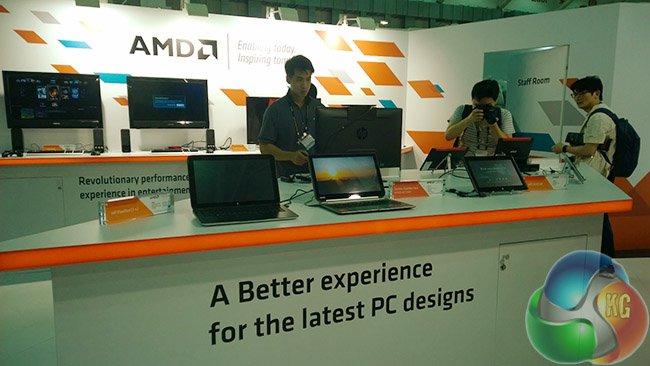 KitGuru was on hand as the brand new systems were unboxed and secured to the tables on the AMD stand.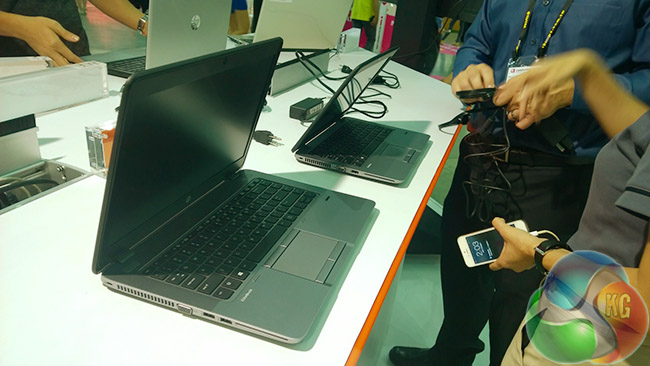 Pricing is to be confirmed, according to AMD folks on the stand, but this is sure to provide some stiff competition for Intel – especially if the designs incorporate SSD.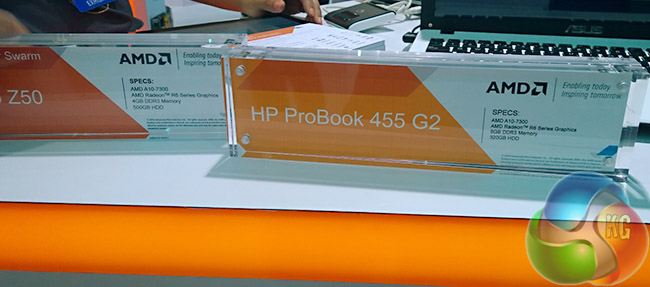 The 7xxx number next to the A6, A8 and A10 indicates the Kaveri chip lives inside.
Kitguru says: We hope to get a hands on at a later date.