Ardent KitGuru readers may remember that last July we reviewed the Vodafone Smart Ultra 6 and it walked away with our 'Must Have' award. I praised its incredible internal hardware, all for just £125. At the time, it was a great mid-range device at a budget price. Read our Smart Ultra 6 review HERE.

However, on Tuesday Vodafone launched its new Smart Platinum 7 – a premium handset made of glass and aluminium, with a 16MP camera and 2K display – not to mention octacore CPU.
This marks a shift in strategy for the company. Rather than focusing their efforts on the budget end of things, Vodafone are now targeting the high-end users who demand premium spec handsets, as well as high-quality build construction. And they're still trying to do it at a price cheaper than their competitors, with the handset costing £300 on pay-as-you-go.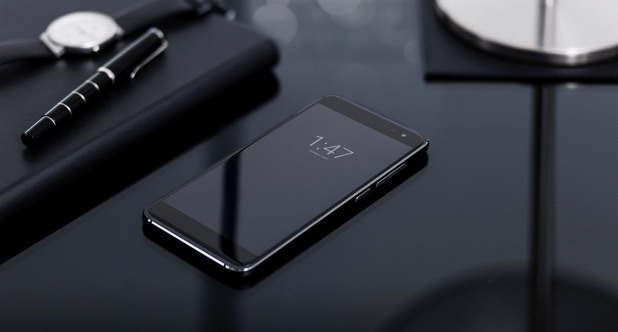 To mark the launch of the new handset, last night I attended a small social launch with Vodafone and a few other journalists. I managed to have a chat with Gordon from Vodafone, the product manager for the Platinum 7.
He told me that work on the Platinum had begun a year ago – before the Ultra 6 even hit the market. He also impressed me with his attention to detail as he described how prototype handsets were dropped 10 times to ensure durability, as well as barrel-rolled.
I managed to get some hands-on time with the Platinum 7, and it certainly looks (and feels) good. The front and back panels are both made from Gorilla Glass 3, while the phone's frame is anodised aluminium. The back of the phone even boasts a finger-print scanner, something which usually commands a higher price-tag.
It is a bigger phone, with a 5.5-inch display – but it uses a gorgeous AMOLED, 2K panel and I very much look forward to using it again soon. The Quantum IPS panel on the Ultra 6 greatly impressed me, so it looks like the Platinum will continue this trend.
On the internal hardware side of things, the Platinum also looks very promising. Above you can see a screenshot of the scores taken from Geekbench 3 – and to put that into perspective, the iPhone 6S scores 4332 for its multi-core performance, while costing a fair chunk more than the Platinum 7. Still, I will not draw too many conclusions until I've managed to give the Platinum 7 a proper review.
Still, this change in tack from Vodafone seems a good move. People increasingly want the look and feel of the iPhone or Galaxy S7 – as well as the performance – without paying the big bucks. The Platinum 7 looks like it could be about to offer that to the masses. However, only time will tell how the Platinum does – but the Ultra 6 was a big success, and I can't see the Platinum failing to live up to expectations.
You can read more about the Smart Platinum 7 HERE, and it will be available to buy come the 20th June.
KitGuru says: If the Smart Platinum 7 is anywhere near as good as it looks on first impressions, it should be a great handset. Check back soon for the full review.