Battery Life
We tested the GE73 with Battery Saver turned on, a Balanced power scheme, and a 50 per cent screen brightness, using the PC Mark 8 Home battery test, which runs a series of productivity tasks until the power runs out. For comparison, we include the results from a few other notebooks – the MSI GS40 6QE Phantom, ASUS GL702VT and MSI GT72 2QE Dominator Pro G.
These test scripts don't stress the gaming performance particularly, so this time doesn't represent how long you could play on battery, although there is some 3D activity included. It's supposed to represent a mixture of everyday home user tasks, performed continually.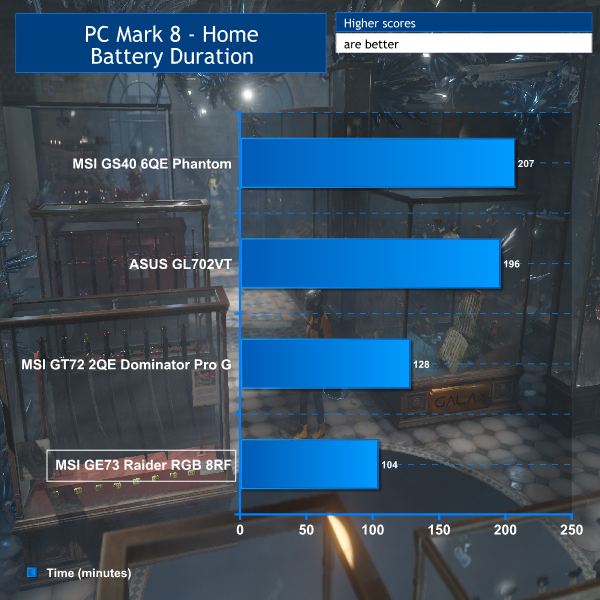 Battery life could be the GE73's Achilles Heel. It didn't even manage two hours of the PC Mark 8 Home test, which is pretty low compared to our other examples. You will get considerably more than this, maybe more than three hours, of general use that isn't taxing processor and graphics continually.
But this is still a limited amount. The GE73 is clearly a notebook meant to be used tethered to the mains most of the time, with the battery just there for occasional short forays away from the AC power socket.