Microsoft's Surface Book has been a big success for the software giant, selling out almost everywhere before stock even arrived. Clearly Microsoft feels there are still some people that aren't being catered to, as it's announced a new model of Surface Book that compromises on price, without sacrificing the ever so important Nvidia GPU that gives the convertible laptop its reasonable 3D graphical performance that fans are excited for.
The new variant has shown up on the Surface Book store page (thanks TechRadar) for $1,700 (no UK release date or pricing has been announced) with the ability to upgrade the GPU at that price point rather than the SSD. While typically the Surface Book has been available at that cost with a 256GB SSD over the 128GB base model, there's now an option to leave the drive as it is and bump things up to the dedicated Nvidia GPU, rather than the standard Intel HD Graphics on the CPU.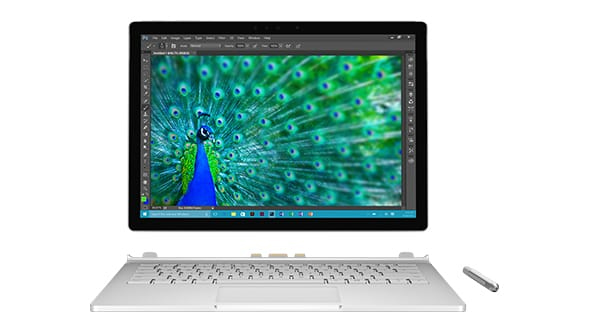 While 128GB isn't exactly a lot of storage, if you keep a lot of files in the cloud, or simply don't need a lot of storage space, that extra 3D processing power could come in handy and being able to access it without breaking the bank is a nice addition. However those that want a full suite of heftier hardware will still need to pay that bit more.
The top model is still priced at $3,200 (£2,085) with a terabyte of storage space, a Core i7 CPU 16GB of RAM and the dedicated Nvidia graphics chip.
KitGuru Says: Although no UK release has been announced for the Surface Book, it is a nice looking piece of kit. Would you be interested in one when they eventually launch in the UK?