As announced at CES, this month will see the launch of the first RTX 3070 Ti and RTX 3080 Ti powered laptops. Just in time for launch, Nvidia is rolling out new Studio drivers with support for both new GPUs. 
Unlike Nvidia's GeForce drivers, Nvidia Studio drivers are released less frequently and are aimed at creative professionals who need the upmost stability. The February Nvidia Studio driver update begins rolling out today, acting as the first to support the new RTX 3070 Ti and RTX 3080 Ti laptop GPUs, and packing enhancements to boost performance in creative apps.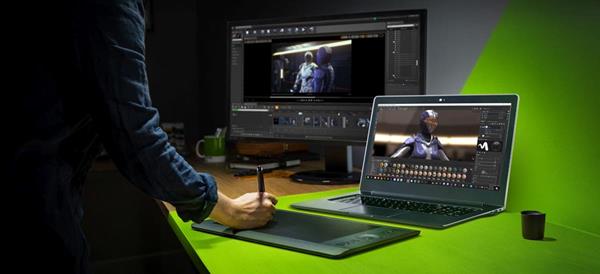 One of the biggest performance enhancements included in this release paves the way for faster performance using the Maxon Redshift RT renderer, which utilises the RT cores found on RTX GPUs to speed up workflows in Cinema 4D, Autodesk Maya and other applications.
Naturally, the new Studio driver also supports some of the very first RTX 3080 Ti and RTX 3070 Ti laptops, like the new Razer Blade 17 and 15, the new Razer Blade 14 (coming later this month), the Gigabyte Aero 17 and 16 and finally, MSI's Creator Z16 and Z17 laptops (coming in March).
The February Nvidia Studio driver will be available to download later today.
KitGuru Says: Do any of you use Nvidia Studio drivers rather than the more frequently released GeForce drivers?