Chinese smartphone maker, Xiaomi, has been working on speeding up smartphone charging times for years now. A while ago, the company showed off a 100W system that could charge a 4,000mAh batter in 17 minutes. Now, the company has improved on this further, delivering a full phone charge in just 8 minutes. 
Using a modified Mi 11 Pro with a 4,000mAh battery and a 200W 'HyperCharge' wired charger, Xiaomi is able to bring the device up from 0 to 100% capacity in eight minutes. 200W is on the power hungry side, but the results remain promising when you bring down the wattage.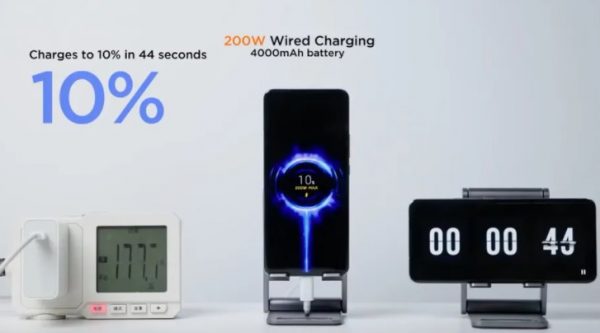 At 120W using wireless charging, Xiaomi's HyperCharge system can bring a device up to 100% in 15 minutes. As The Verge points out, other smartphone makers like Oppo are also working on similar fast charging solutions. In Oppo's case, it has a 125W charger that can fill up a 4,000mAh battery in 20 minutes.
Unfortunately, all these companies are using different proprietary methods and cables to make this possible, so a more standardised solution is still needed.
KitGuru Says: Currently with my Galaxy S20, USB-C fast charging takes around 50 minutes, so this is a massive upgrade in charging speed. Do many of you use Fast Charging on your devices?