Sony has been talking about increasing the presence of PlayStation games on mobile for a while now. Ahead of this renewed push into mobile gaming, Sony has announced the first officially licensed PlayStation gamepad for smartphones. 
The Backbone One PlayStation Edition is the first officially licensed PlayStation controller for iPhone. The controller itself is inspired by the PS5's DualSense controller, offering a similar two-tone black and white design. You also get traditional Square, Cross, Triangle and Circle buttons, but the thumbsticks are closer to the ones found on Joy-Cons to make it more comfortable for mobile.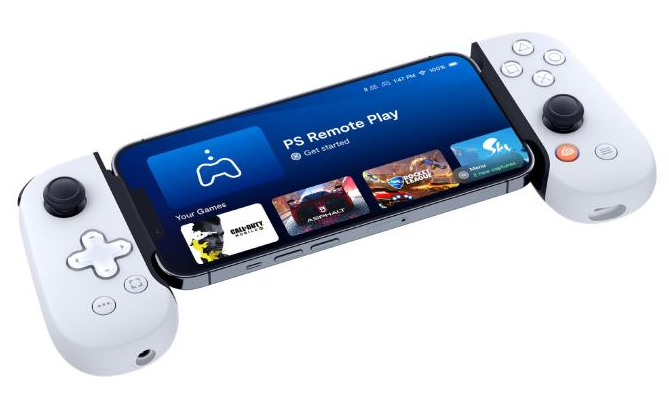 The controller plugs into the iPhone and is powered by the phone, so you don't need to charge it alongside your phone and other accessories. The controller can be used with any app that supports gamepads on iOS, so you can use it for mobile games like PUBG Mobile or Call of Duty Mobile, or you can use it to play streamed games to your phone through various cloud services or the PS4 and PS5's Remote Play feature.
Of course, having the controller also means you can access a number of streaming services through the Backbone app. Now, the app will also have a dedicated PlayStation section, containing new releases and news updates on PlayStation titles.
The Backbone One PlayStation Edition will be launching in many countries across the world this year, priced at $99.99.
Discuss on our Facebook page, HERE.
KitGuru Says: Smartphones are very capable gaming devices nowadays and controllers like this really help to improve the experience over touch controls.