Facebook is planning to launch a new feature for its Messenger app that will let you send money directly to other people. The feature is due to roll out in the US over the coming months but may not hit other countries for quite some time.
The feature will be a quick mobile payment option, similar to other apps, Snapchat has a similar feature, as does Gmail here in the UK. This is all on top of already established payment methods, like PayPal and now even Apple Pay.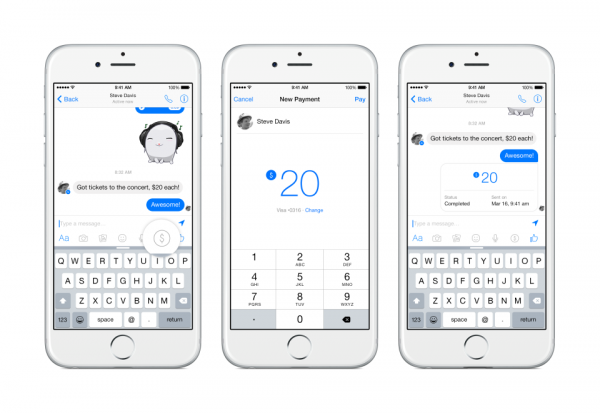 In order to send money, a valid credit or debit card will be needed and you will need to create a pin code to use the feature. With Facebook Messenger being such a widely used app, this feature could end up becoming pretty high-profile.
Facebook is obviously promising "layers of software and hardware protection that meet the highest industry standards", although this probably won't stop some from being skeptical about trusting Facebook with payment data. Those using iOS can use Touch ID to verify their identity.
Facebook does have some experience in handling payments thanks to advertisers and games with micro-transactions incorporated. You can read the official announcement, HERE.
KitGuru Says: So soon, in the US at least, Facebook Messenger users will be able to send money to each other should they need to. Do you guys think this could be a useful feature? Would you trust Facebook with your card details?