Google's next set of Nexus smartphones are just a couple of months away. At the moment we are expecting a Nexus 5 from LG, which we have already seen one image of, along with a new Nexus 6 from Huawei, which we may also have got a glimpse of today.
In two newly released but unofficial images, we can see what appears to be the Nexus 6, with a fairly interesting camera design on the back. Once again, these images come from OnLeaks, which is usually a fairly reliable source for these things: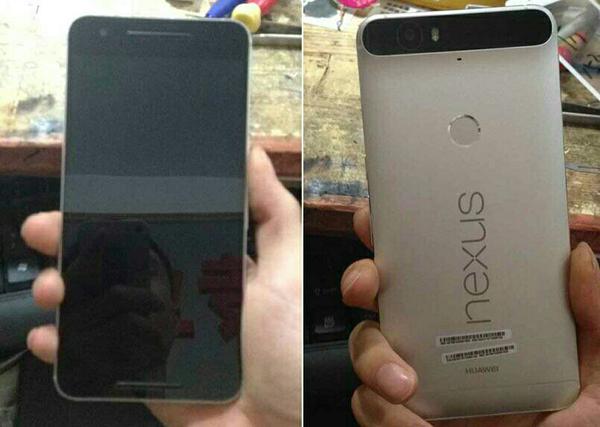 Similar to the Nexus 5 image we saw recently, the back of the supposed Nexus 6 has a circular ring, which we can assume is a fingerprint scanner. The smartphone features a metal build and while it is hard to tell from this angle, it is possible that the phone is so thin that the camera bar is left sticking out of the back of the phone slightly, as is the case with the Samsung Galaxy S6 and the iPhone 6.
Previous rumours have suggested that internal specs will include a 5.76 inch 1440p display along with a Snapdragon 810 processor, 3 or 4GB of RAM and a 16 megapixel camera. The device will likely be announced mid-October and usher in the release of Android 6.0 Marshmallow.
Discuss on our Facebook page, HERE.
KitGuru Says: The Nexus 6 wasn't a particularly popular device so I'm not sure how well Google's next try will do. However, given the Nexus 5's previous popularity, that device stands a particularly good chance. Are any of you running a Nexus device at the moment?