The Mobile World Congress is under way this week and this year, there is a big focus on 5G. Tech companies have been working away on ushering in a 5G connected future for years now, Qualcomm has unveiled its vision for the always-connected PC, Intel has announced that it will begin rolling out the first 5G laptops in 2019 and now, Huawei has announced its own plans to launch 5G equipment.
At MWC this year, Huawei announced the 5G CPE (customer-premises equipment), the world's first commercial 5G terminal supporting the 3GPP standard. Under the hood is a Balong 5G01 chipset, offering download speeds of 2.3Gbps across frequency bands, including sub-6GHz and millimeter wave (mmWave). According to Huawei, this is a complete 5G solution, offering end-to-end communication from the network, to devices.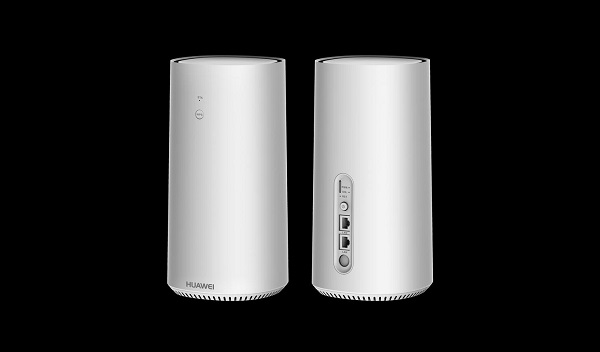 Huawei has invested $600 million in the research and development of 5G technologies over the last nine years. According to Huawei's Richard Yu, "5G technology will underpin the next leap forward for our intelligent world, where people, vehicles, homes and devices are fully connected".
The Huawei 5G CPE has two models, a low frequency (sub 6GHz) version and a high frequency (mmWave) version. The low frequency 5G CPE is compatible with both 4G and 5G networks and has been tested to deliver downloads of up to 2Gbps. The high frequency 5G CPE can also achieve these speeds, but comes in indoor and outdoor units.
Currently, Huawei is working alongside 30 carriers around the world to offer 5G services and devices. Testing has already been completed, so the 5G roll out should begin kicking off later this year with an even bigger push set to take place in 2019.
KitGuru Says: It feels like we were only just getting 4G not that long ago here in the UK, but it has actually been around for a good number of years now. The upgrade to 5G is swiftly approaching, and it looks like Huawei is going to be at the forefront of it, alongside the likes of Intel and Qualcomm.