It has been over two years since the Phonebloks concept was made famous on YouTube. Since then, Google has brought the concept to life with Project Ara, which is due to launch some time next year and now, a Finland-based company is hoping to stir up some competition with a modular smartphone of its own- though it will be simplified quite a bit.
Right now, the PuzzlePhone concept consists of three module components, the first being 'the brain' containing the CPU, GPU, RAM, camera and storage. The second module is known as 'the heart' and will contain secondary electronics, including the battery. The final module is known as 'the spine', which is the display and provides users with a choice of materials and phone sizes.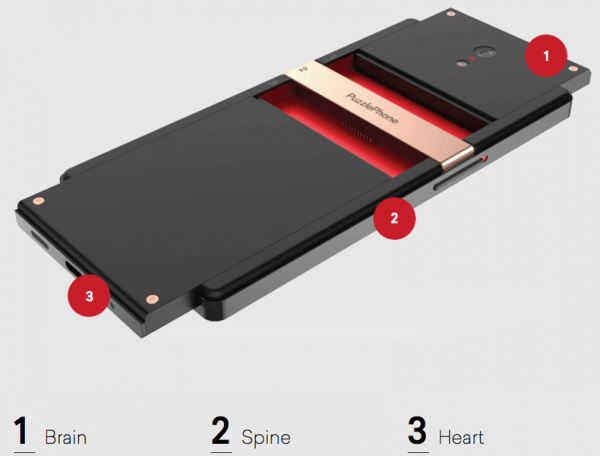 Judging by the early concept renders, the PuzzlePhone will actually look pretty decent and according to 9to5Google's report, the project will be funded via an Indiegogo campaign, which is due to launch in the near future. The company also wants to deliver its devices by the third or fourth quarter next year, which will likely be similar to Google's first Project Ara devices.
Hopefully this will inspire friendly competition. If the campaign does well, I imagine more companies will become interested in launching modules for a smartphone like this too.
Discuss on our Facebook page, HERE.
KitGuru Says: The PuzzlePhone is a simplified version of the modular smartphone concept but it could end up being a decent, user friendly approach. Particularly since Google has been having some issues with the system it currently has in place for modules and is planning on changing it. What do you guys think of the modular smartphone concept? Do you think it could work? Do you think the initial Phonebloks hype has disappeared?