Google is all set to reveal two new Nexus devices in October, one from LG, bringing back the much loved Nexus 5, and one from Huawei, which will be creating a new Nexus 6. Today, we have our first look at LG's new Nexus 5, updating the phone for 2015 with a new design.
We already know quite a bit about the Nexus 5 thanks to leaks, though this is our first solid look at the device. The image was leaked by Inno Yudha over on Google+: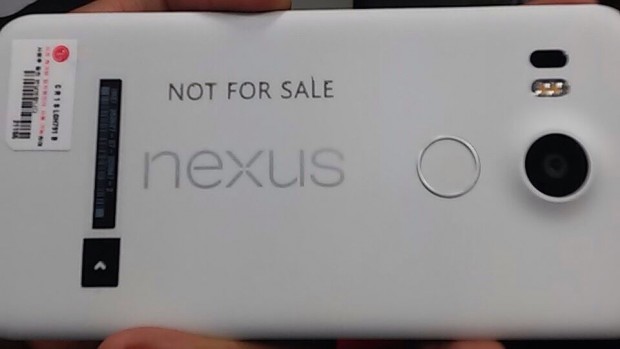 There isn't a ton to see. However, we can see that the camera is protruding out of the back of the phone slightly, hinting that this will be a very thin device, much like the Galaxy S6 and iPhone 6. We also see a silver ring, which is probably a fingerprint sensor for unlocking the device.
Unfortunately, aside from those two things, there isn't much else we can summarise from this image. However, we do know that the device will sport a 5.2 inch 1080p display and support USB Type-C, which is quickly becoming the new standard for smartphones.
Discuss on our Facebook page, HERE.
KitGuru Says: The Nexus 5 is a highly regarded device and was much more popular than last year's Nexus 6. While the Snapdragon processor inside LG's new Nexus won't be a huge improvement over the last model, this will bring the Nexus 5 back to the forefront for buyers.