HTC is preparing its flagship smartphone for 2016 at the moment and while we don't know when it will be announced, we do know what it looks like and what its specifications should be on launch thanks to two high-profile, trusted leakers on Twitter today. For starters, HTC is changing its naming scheme, dropping the 'One' branding.
Instead, HTC's flagship device for this year will simply be known as the HTC 10. According to OnLeaks, it will sport a 5.15-inch 2560×1440 display, a Snapdragon 820 processor, Adreno 530graphics, 4GB of RAM, a 12-megapixel camera and will ditch Micro-USB in favour of USB Type-C.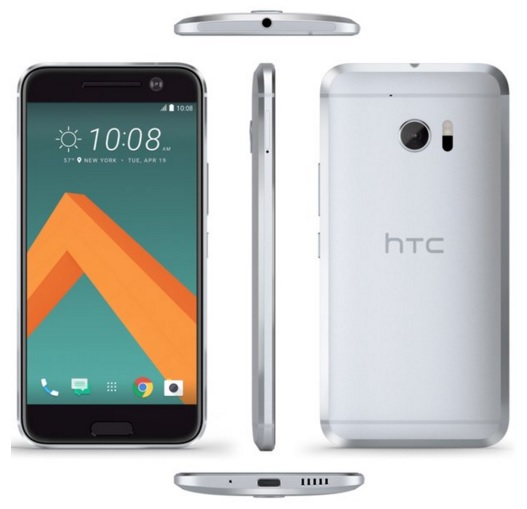 As you can see from the image above, EVLeaks decided to join in on the fun and leaked his own images of the HTC 10 ahead of launch. EVLeaks' image is a promotional shot directly from HTC though while OnLeaks' images are taken by hand.
According to reports, HTC should be announcing this device sometime in March or April so keep an eye out if you are due a smartphone upgrade.
KitGuru Says: The HTC One M7 and M8 were fairly popular devices but things took a bit of a dive with the HTC One M9 last year so it makes sense for the company to try and switch things up a bit for 2016. Are any of you currently using an HTC smartphone? What do you think of it?