While many people around the country continue to debate the impact of the Brexit referendum from mid-way through last year, the effects are being felt all over. The tech-sector has had several responses to its effect on the value of the pound too and the latest is Microsoft's Surface Book, which has seen its price increased by £150,  a near 12 per cent bump.
Microsoft was one of a number of companies to raise the prices of its products in the Autumn of last year. At the time it raised prices of its software by a hefty 22 per cent across the board, though it appears not to be done there. The Surface Book base model now costs £1,450, rather than the £1,300 it was priced at just a few days ago (thanks TechCrunch).
This will come into effect immediately, but will only be the case for official Microsoft stores. Third parties will still be allowed to set their own prices and wholesale costs are expected to remain the same.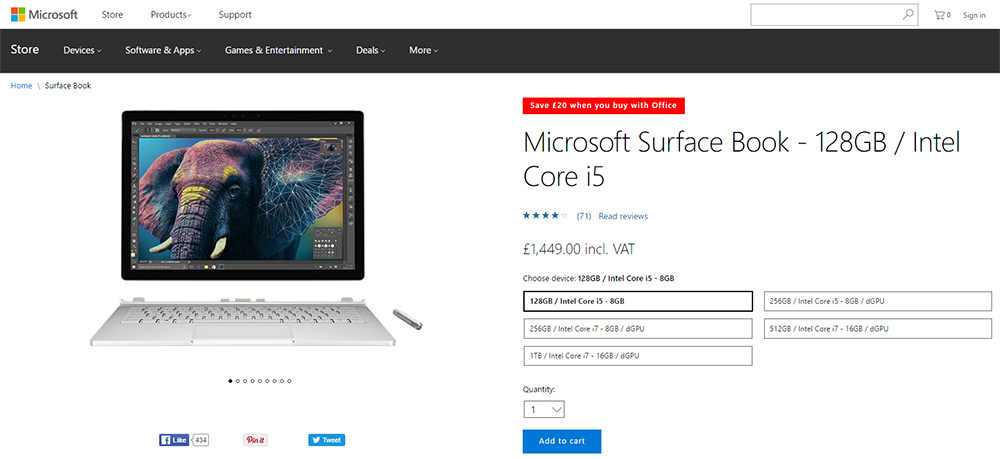 At the time of writing, Argos has a few Surface Books left that are still marketed at £1,300.
Microsoft is far from the only company to have raised its prices since the referendum results came through in 2016. Dell and OnePlus both increased the costs of their hardware and Apple raised prices in its app store by 25 per cent not too long ago.
Discuss on our Facebook page, HERE.
KitGuru Says: While the eventual monetary loss from the Brexit vote will take years to calculate properly, hardware buyers have certainly lost out a lot since the votes were counted.