Way back at the start of this year, MSI impressed us a lot with the GT80 Titan laptop, featuring SLI 980m GPUs and a full Cherry MX Brown mechanical keyboard. Now, MSI is upping the ante once again, with two new beastly laptops, the GT72 Dragon Edition and the GT80S Titan, featuring Skylake processors and full-fledged desktop GTX 980s.
The GT72 Dragon Edition is the cheaper of the two, offering a 17.3-inch 1080p display with G-Sync technology, an Intel Core i7 6820HK quad-core processor and a GTX 980 with 8GB of VRAM, equipped with all of the Nvidia features you would expect from a desktop gaming rig of this class. You will also get 32GB of RAM, a 1TB hard drive and two 256GB PCIe SSDs in the £2699.99 package, which is available for pre-order at Overclockers UK.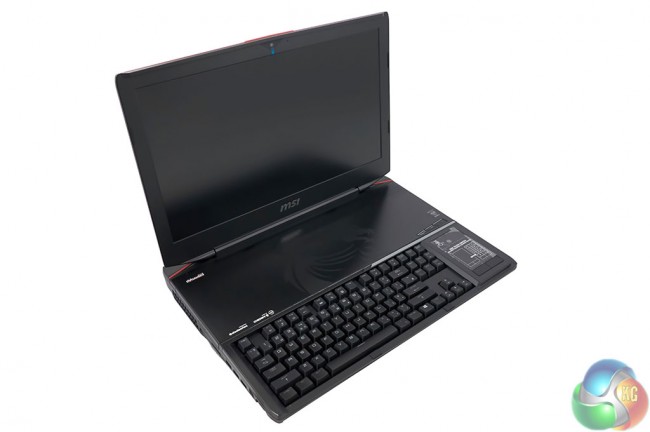 Next up we have the MSI GT80S, the successor to the highly rated GT80 Titan. This one comes with a full Cherry MX Brown mechanical keyboard and not one, but two 8GB GTX 980 GPUs in SLI, powering an 18.4-inch 1080p display. You will also find an Intel Core i7 6920HQ Skylake CPU under the hood, along with 32GB of DDR4 RAM, a 1TB HDD and four 256GB PCIe SSDs in RAID 0 for super fast operation.
Much like the original GT80 Titan, this is one expensive notebook, coming in at £3989.99. This one is also available for pre-order at Overclockers UK.
KitGuru Says: Nvidia's desktop-class GTX 980 GPU for laptops has paved the way for some insanely high-powered laptops. MSI has caught on quickly, with the GT72 and GT80S set to deliver a true high-powered gaming experience in portable form.