Mediatek has announced its latest line of gaming-focused smartphone chipsets this week, the new Helio G35 and G25 feature Mediatek's HyperEngine game technology to provide faster and smoother performance with power efficiency enhancements and improved graphics fidelity.
The company claims that the new G35 and G25 chipsets offer the lowest latency gaming experience, as well as enhanced imaging features ideal for photography enthusiasts. Both new Helio G-series chipsets are equipped with Mediatek's enhanced HyperEngine that provides intelligent resource management for sustained and smooth performance. To ensure a lag-free connection, the technology can "trigger Wi-Fi & LTE concurrency within milliseconds" when Wi-Fi signal is weak.
Helio G-Series G25 and G35 chipsets are powered by ARM Cortex-A53 processors and operate at up to 2GHz and 2.3GHz respectively. The chipset also features IMG PowerVR graphics with a frequency of up to 650MHz in the G25 and up to 680MHz with the Helio G35, along with optimal power efficiency due to the 12nm FinFET manufacturing process combined intelligent power management features of HyperEngine to provide improved battery life.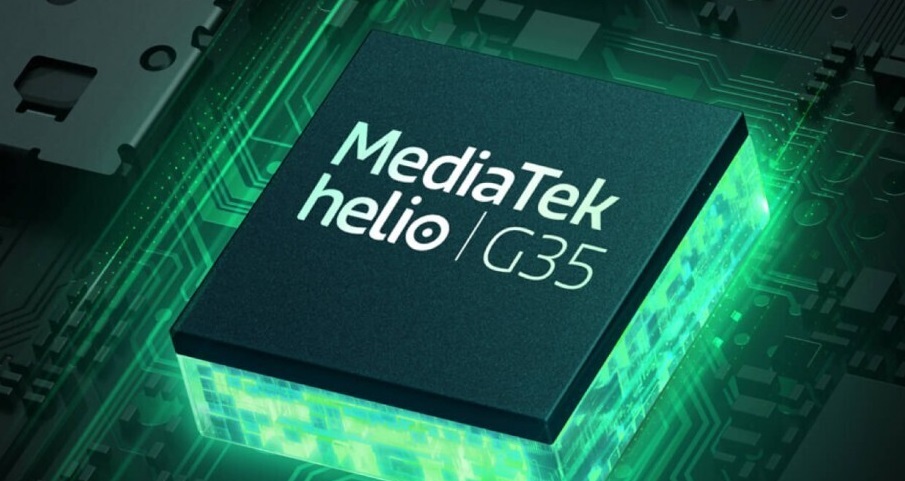 The chipsets also include support for multi-camera smartphones, as well as hardware depth engine for dual-camera bokeh photography. The Helio G25 and G35 support single-camera modes of up to 21MP at 30fps and 25MP respectively, while also including AI-enhanced camera features such as simulated bokeh effects.
Integrated into both chipsets are 4G LTE WorldMode modems, dual 4G SIM support and MediaTek TAS 2.0 smart antenna support which is able to automatically detect signal quality for the best possible reception. There is also integrated Wi-Fi and Bluetooth 5 simultaneous co-existence support to boost connection reliability while using wireless peripherals such as headphones and game controllers.
KitGuru says: These new chipsets from MediaTek should make competitively priced upcoming handsets more powerful for gaming. What do you guys think of this new Helio G-Series mobile gaming chipset from Mediatek?