Nokia Corp. on Thursday halted sales of its Lumia 2520 media tablet and asked current owners to stop using the charger supplied with the device. The company said that at least some of the AC-300 chargers supplied with the slate are dangerous and can pose a hazard of an electric shock.
During an internal quality control process, Nokia identified a potential product quality issue that may potentially lead to a safety concern with certain AC-300 chargers, manufactured by a third-party supplier. Under certain conditions, the plastic cover of the charger's exchangeable plug could come loose and separate. If loose and separated, certain internal components pose a hazard of an electric shock if touched while the plug remains in a live socket.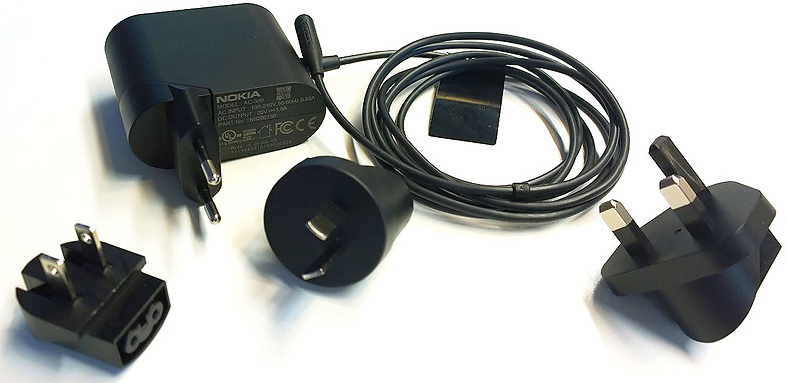 Nokia today advised customers in Austria, Denmark, Finland, Germany, Russia, Switzerland and the UK to suspend use of the AC-300 charger until further notice, which essentially means that they should stop using the device, or charge it by something else. In total, approximately 30000 chargers, including approximately 600 travel charger accessories sold in the U.S. are impacted.
"While there have been no confirmed consumer incidents related to this potential quality issue, product quality and safety are top priorities at Nokia," said Jo Harlow, executive vice president of smart devices at Nokia. "We apologise to the owners of the Lumia 2520, and we are working with urgency to minimize the inconvenience."
Sales of the Lumia 2520 tablet and the travel charger accessories, including the AC-300 chargers in Austria, Denmark, Finland, Germany, Russia, Switzerland and UK, have therefore been temporarily delayed. In the U.S., Nokia has stopped sales of the travel charger accessory.
Nokia Lumia 2520 media tablet is powered by Qualcomm Snapdragon 800 application processor (four Krait 400 general-purpose cores, Adreno 320 graphics engine, dual-channel LPDDR3 memory controller). The tablet features 2GB of random access memory, 32GB NAND flash storage as well as 10.1" IPS multi-touch display with 1920*1080 resolution. The Lumia 2520 integrates 4G/LTE and 802.11a/b/g/n Wi-Fi connectivity, 2MP front-facing camera, a 6.7MP camera, and for the first time ever on a tablet, Zeiss optics. The slate is equipped with NFC, A-GPS+GLONASS, microUSB 3.0, BlueTooth 4.0 LE, 3.5mm audio connector and 8000 mAh rechargeable battery. The Lumia 2520 tablet is the only non-Microsoft slate based on Windows RT operating system.
Discuss on our Facebook page, HERE.
KitGuru Says: It took Nokia several years to develop its own media tablet that could rival Apple iPad. The Lumia 2520 was clearly late to market and does not really offer breakthrough functionality. To make the matters even worse, it will now be unavailable for a while till Nokia/Microsoft manufacture and ship proper chargers. Is Nokia's devices and services division really that unlucky?