Samsung Electronics is reportedly working on a foldable media tablet that will be released already next year. In case the company really manages to launch such a product, it will get one step ahead of its rivals. However, the question is whether ability to fold a gadget will actually be something that the mass market demands.
Samsung's foldable tablet is projected to feature an 8" to 9" OLED full HD display that can be folded twice into a much smaller smartphone-sized form factor, reports AndroidAuthority. Other details about the device (such as the processor that powers it) are unclear. What is obvious is that the slate will be rather bulky (when folded) and expensive. It is also likely that it will be available only in South Korea.
The rumours about bendable smartphones have been circulating for a number of years now, but have never materialized. A lot of technologies and innovative materials (such as foldable glass and printed-circuit boards) are needed to build a bendable device. Keeping in mind that such materials are not widespread, they naturally cost a lot. Moreover, it is unclear how reliable are they.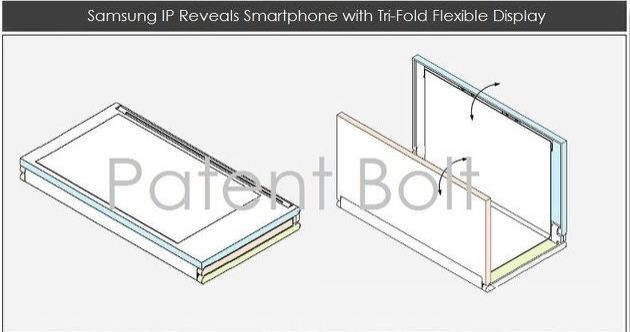 Since foldable media tablet does not necessarily improve user experience significantly, the rumour about Samsung's plan to release such a product next year does not look too credible. Samsung needs to sell more slates, not just create an innovative product that will not be in high demand due to high price and the lack of tangible benefits.
Samsung did not comment on the news-story.
Discuss on our Facebook page, HERE.
KitGuru Says: Sony released its Sony P tablet in clamshell form-factor several years ago. While the device was clearly not a copy of Apple iPad (like other slates in 2011 – 2012), its popularity was quite low…