Hey guys, remember how much we bitched about GTA V not hitting next-gen consoles at its release? How we wished there'd been a PC version soon after the 360 and PS3 one? I can see why we had to wait now, as this new comparison trailer shows the differences between the new and the old version and they're worlds apart.
The new iteration of the game is so pretty, it makes you wonder how anyone could ever have thought that the original one looked any good.
[yframe url='http://www.youtube.com/watch?v=pBkCB1zRIx4′]
On show here are higher resolutions for textures and models, anti-aliasing, increased draw distance, much heavier particle effects for smoke and fog. There's denser wildlife, with a lot more of it swimming and walking around and there's actual foliage now, like grass and bushes, where before there were just flat, leafy textures on the floor.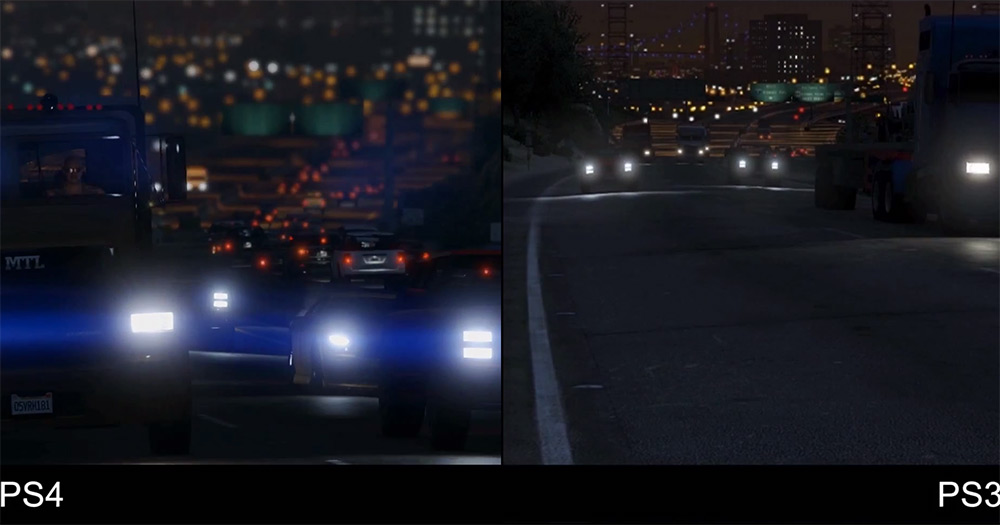 It will be interesting to see if the denser traffic changes gameplay much
Character models are much more detailed and there's just a lot more of them wandering about. The same goes for traffic on the road. Where there were maybe 10 cars on your section of road before, expect four to five times that on the new-gen version.
Potentially, the PC will look even nicer than the PS4 iteration (shown in the video), with extra graphical effects and features. And if not, expect them to be modded in pretty soon after release.
The enhanced version of GTA V is hitting Xbox One, PS4 and PC in Autumn this year.
Discuss on our Facebook page, HERE.
KitGuru Says: This trailer really makes the original GTA V look like a dead, aliased mess in comparison. Perhaps it was worth waiting for?
[Thanks DigitalFoundry]