There's been a lot of developments in the high-definition camera world over the past few years, with devices like the Flip HD cam becoming hugely popular and then dipping off as phones began to catch up, but one of the more obvious developments has been with the portable, hands free, hard wearing cameras that have given us footage as diverse as surfers inside the barrel of a wave, to Felix Baumgartner jumping from the top of the world. One name is often associated with these activities, but now it may have a competitor in the ISaw Extreme.
The ISaw brand has been around for a while and has gone through several iterations, but its latest model packs a lot of very high end features that make it a real contender. Multiple resolution options are available, including 60FPS 1080p and 120FPS at 720p, letting you do some simple slow motion without visual effects. There's also time lapse, and a 12MP sensor for high quality stills.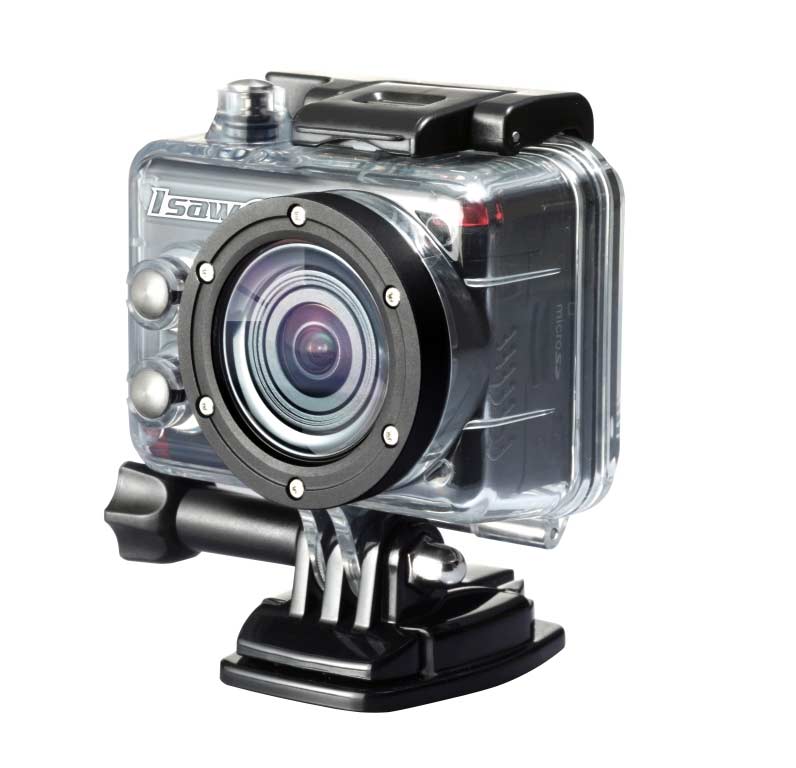 But it's the camera's rugged features that give it a lot of applications. It's waterproof to 60 metres, has mounts for tripods, as well as bikes and flat as well as curved surfaces. It has apps for smartphone control, a two inch LCD display for play back and Wi-Fi connectivity for instant streaming or remote storage.
KitGuru Says: It's quite pricey at a reduced £250 on Amazon without the much needed SD card, but it certainly has the features to go head to head with GoPro's offerings.