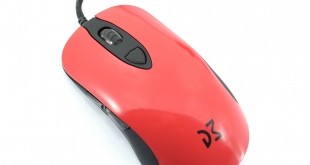 Here at KitGuru, we have taken a keen interest in the mice produced by Dream Machines. First we saw the DM1 Pro in 2016, and followed that with a look at the DM1 Pro S in February of this year. Today, we assess the DM1 FPS. It uses the same overall design as its predecessors but sports an updated sensor, a new ultra-flexible cable, as well as Huano switches instead of the more standard Omron switches. Priced at €55 (about £50), is this new mouse worth the money?
When we reviewed the DM1 Pro S, perhaps our biggest criticism was of the braided cable – it was thick, heavy and not very flexible at all. Dream Machines took that criticism on-board when designing the DM1 FPS and has now implemented what it calls a 'shoelace cable' as it is lighter and overall much more flexible. On top of that, the PMW 3360 sensor has been replaced by the PMW 3389, and there are also a number of different colour options if you want to be a bit more adventurous than the standard black shell.
Are the changes enough to make the DM1 FPS a top mouse, or are there still issues to fix? Let's find out.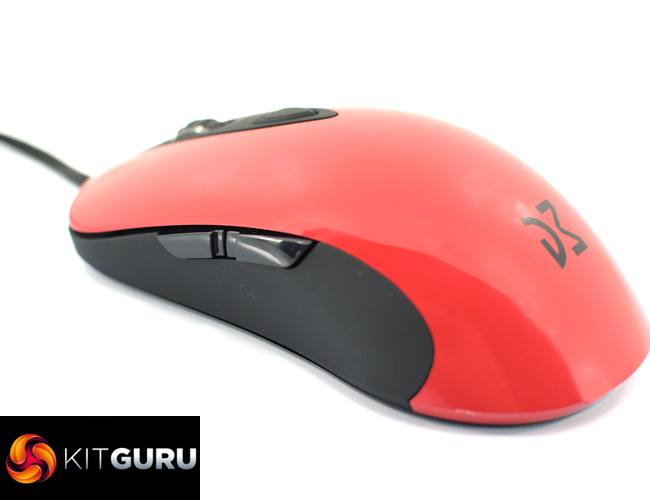 | SPECIFICATION | |
| --- | --- |
| Max speed | 7.0 m/s |
| Polling Rate | 1000 Hz |
| Control | 6 buttons + Scroll |
| Sensor | Optical PMW3389 |
| USB | Gold plated |
| DPI | 400, 800, 2400, 3200, 4800, 12000 |
| LOD (LIFT-OF-DISTANCE) | ~1.8 mm |
| Left switch | Huano 20.000.000 clicks |
| Right switch | Huano 20.000.000 clicks |
| Side switches | 3.000.000 clicks |
| Scroll | TTC 20.000.000 clicks |
| Size | 126 x 68 x 39 mm |
| Weight | 83 g (without cable) |
| Cable | shoelace cable (1.8m) |
| Surface | Noir, Blizzard White – Matte, Ocean Blue, Blood Red – Glossy |
| Backlight | Scroll |
| Content | Mouse, instructions, additional sliders |
Be sure to check out our sponsors store EKWB here