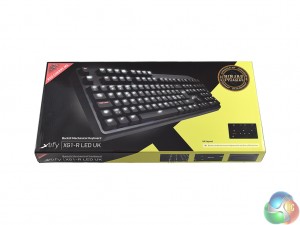 Xtrfy are clearly proud the XG1-R LED has been approved by Ninjas in Pyjamas, as that seal of approval features right on the front of the box.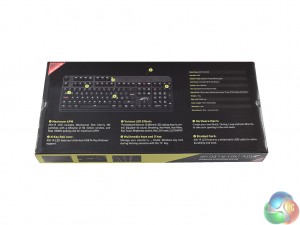 On the back, Xtrfy highlight 6 key features of the XG1-R LED.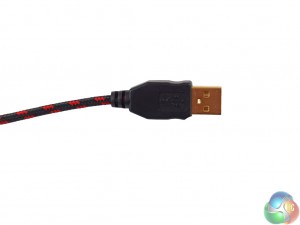 Inside the box is the keyboard and the detachable USB cable. It is braided black and red, measuring 1.7m in length.
The keyboard itself is certainly a simple-looking piece of kit, but it does not look boring either. A cool Xtrfy logo sits above the arrow keys, while the top-right edge of the keyboard has a textured panel to add interest to an otherwise plain looking board.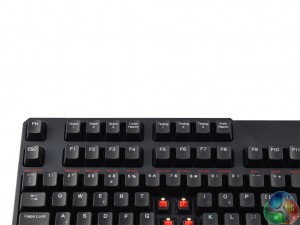 On the top-left edge of the XG1-R LED are the macro keys – featuring 'quick,' 'loop,' 'timing' and 'auto' macro modes, or QLTA as Xtrfy call it. On the next page I will assess how this works in practice, but on a purely physical level it is worth pointing out that the dedicated macro keys positioned above the F keys mean the XG1-R LED is slightly wider than other competing keyboards.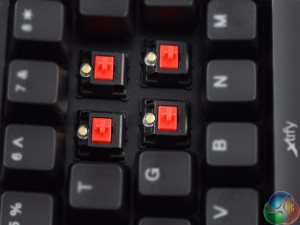 Removing the key caps reveals the Cherry Red switches as well as the per-key, white backlight LEDs.
On the whole, I think the XG1-R LED manages to look simple without being boring – largely due to the textured panel occupying the top-right corner of the board. It has no practical function but it just helps differentiate between the XG1-R LED and other understated mechanical keyboards.