As important as having a nice mouse and keyboard is for any enthusiastic PC gamer, having a decent headset is usually also pretty high on the priority list. This week Cooler Master is bringing its brand new offering to the table- the MasterPulse Pro headset, featuring exclusive Bass FX technology and virtual 7.1 surround sound.
With the MasterPulse Pro, Cooler Master is aiming to take things to the next level by giving customers the option to tailor their listening experience in a number of ways. For starters, Bass FX technology allows users to switch between having a closed-back headphone with reduced sound leakage and tighter tones, or an open-back headphone, which will result in a boomier bass sound.
This is achieved by using a special chamber design, coupled with magnetic ear cup side panels. Removing the magnetic side panel on the back of the ear cup will activate Bass FX, which should help elevate high-action moments, whether it be during games or movies.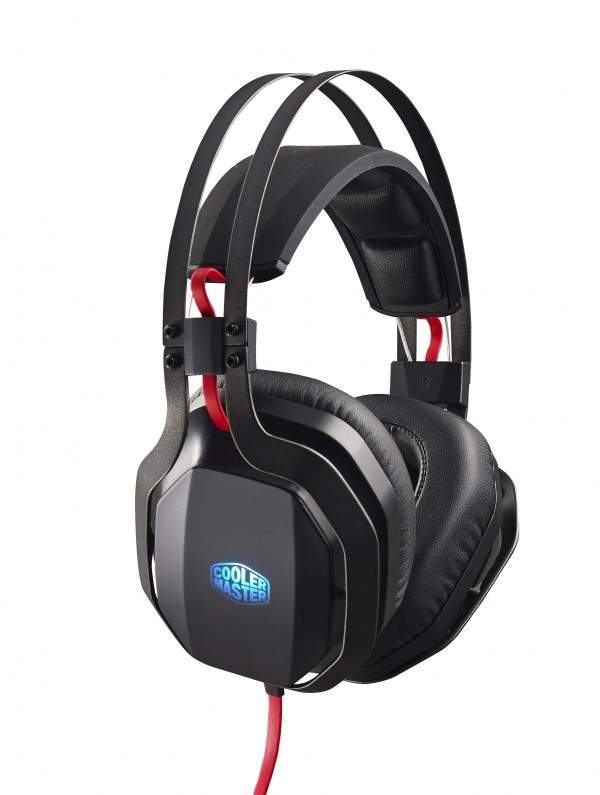 The MasterPulse Pro also comes with a built-in sound card for a simple plug and play setup. This comes pre-loaded with three EQ profiles to cater specifically towards either music, gaming or movies.
This is the second headset in Cooler Master's new MasterPulse range. The Pro version differs from the original in a few ways, for starters, it uses a USB interface, rather than analogue connections. The Pro model also adds on RGB lighting, 7.1 surround sound and a dedicated sound card to take care of any audio processing duties, rather than making your PC do the work.
The MasterPulse Pro will be available at retail starting from this week, with a suggested retail price of £84.99.
KitGuru Says: I have had the opportunity to mess around with the MasterPulse Pro headset myself recently, so expect a review to show up on KitGuru very soon.