There are a handful of dates that fans of virtual reality are awaiting with bated breath. When will the Oculus CV1 pre-orders begin? When will it and the Touch Controllers arrive? And when will the HTC Vive go on sale? While we're still awaiting the first two dates to be revealed, one excited localisation manager for HTC looks to have dropped the date for the Vive's availability and possibly launch too, suggesting it could happen as soon as the 8th December.
While this is unconfirmed by anyone in an official capacity and therefore should be served with a side order of salt, this particular source did mention dates twice, making it more likely that he didn't just pull it from a hat. They both come from localisation manager for HTC products, Bartosz Żuk, who said during a recent game exhibition in Poland that the Vive would premier on the 8th December, which may mean it is officially unveiled in its commercial form rather than available to buy.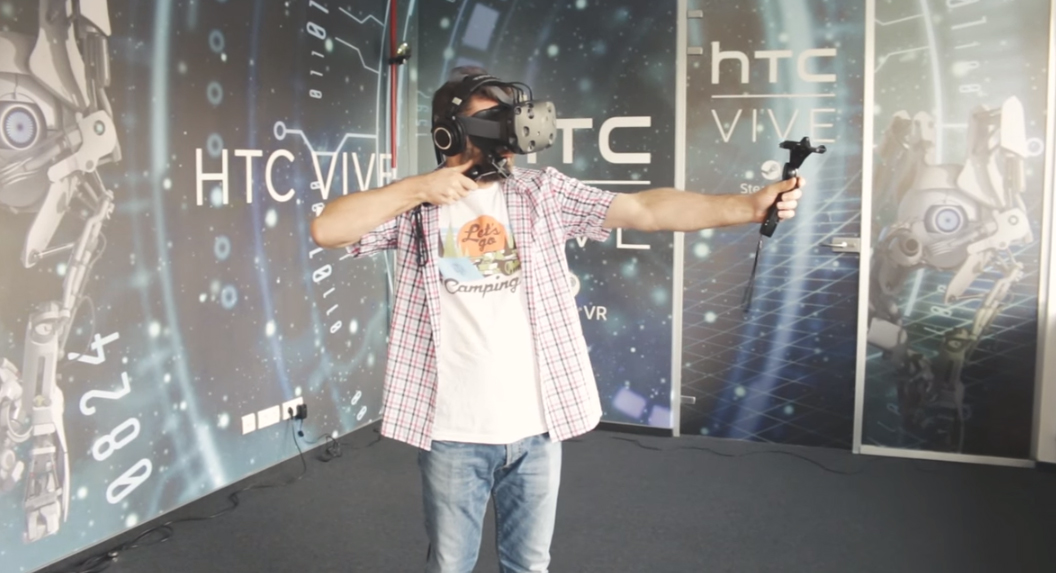 That same localisation manager was then found talking up the HTC Vive in a video. While it is in Polish as you might expect, according to Redditor matey0, he once again says that the headset will debut on the 8th December.
Further evidence suggests that the hardware will begin shipping or at least be purchasable by the 15th. A list of HTC Vive compatible games was recently curated on Steam and two of them share a 15th December launch date.
[yframe url='http://www.youtube.com/watch?v=1nUzf7Xjg_Q']
Although none of this information is of the highest caliber, it is all starting to point to an early-mid December debut for the HTC Vive, which would put it several months ahead of the Oculus Rift CV1 release. While that is unlikely to give it the entire VR market, as Oculus' name in the game is so much more well known, it will give it a significant leg up if it launches hardware that's better than the developer kit we've seen so far.
KitGuru Says: The earlier release combined with the seemingly better 360 degree tracking of the HTC Vive is making a few people on forums and subreddits jump ship from Oculus' release hardware. If you're planning to get in on the ground floor with VR, which headset are you opting for?