With Nintendo set to release Super Smash Bros. for the Wii U later this year, many a Nintendo fan has been getting excited. However, some have been a little wary that there would be no way to play the game how you're supposed to: with a Gamecube controller. Fortunately, Nintendo has debuted an image of a Gamecube controller adaptor for the Wii U, so now all is well with the world.
"Get excited! The #WiiU version of #SmashBros. will be playable with GameCube controllers," said Nintendo in a tweet, accompanied by the following image: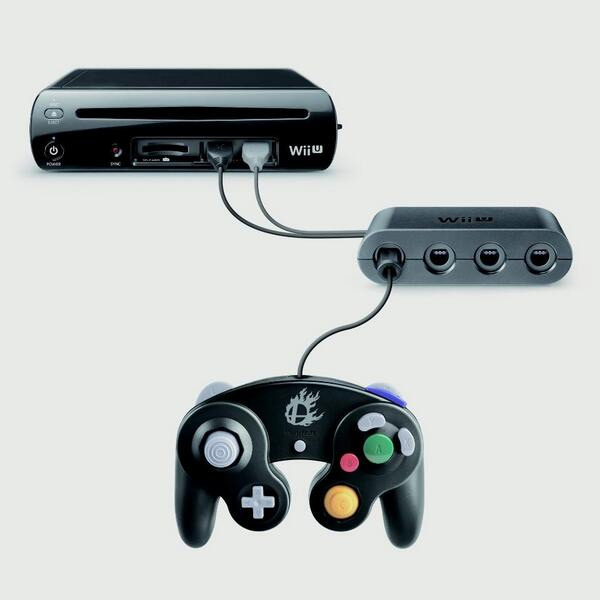 The adaptor box looks to allow four separate Gamecube controllers to be plugged in to the Wii U, meaning everyone playing locally can button mash their way to victory on the right kind of pad.
It seems likely that Nintendo has had this planned for a while, but the timing is a little suspect. Just over a week ago, peripheral developer PDP announced that it was working on a Gamecube-like controller for the Wii U, known as the Wired Fight Pad. It will be released later this year and will hook up to a Wiimote, much like the Nintendo classic controller.
Discuss on our Facebook page, HERE.
KitGuru Says: Now all they need to do is figure out a way for the Wii U to read those Gamecube minidiscs and suddenly it's my new favourite gaming platform. Chances are we'll just see digital re-releases, but that would hardly be a bad thing.