For those of us that don't live there, Australia seems like one big hotbed of sun, sand and sea, with coral reefs abound and the ever present danger of tiger and great white sharks. However in reality, that's far from the truth, as Australia is so large it has a variety of climates throughout its many regions, many of which are covered by bone-dry deserts. Take the town of Alice Springs for example, which is smack bang in the middle of the country and about as far from an ocean as you can get, making it the perfect site for a Samsung Gear VR diving experience.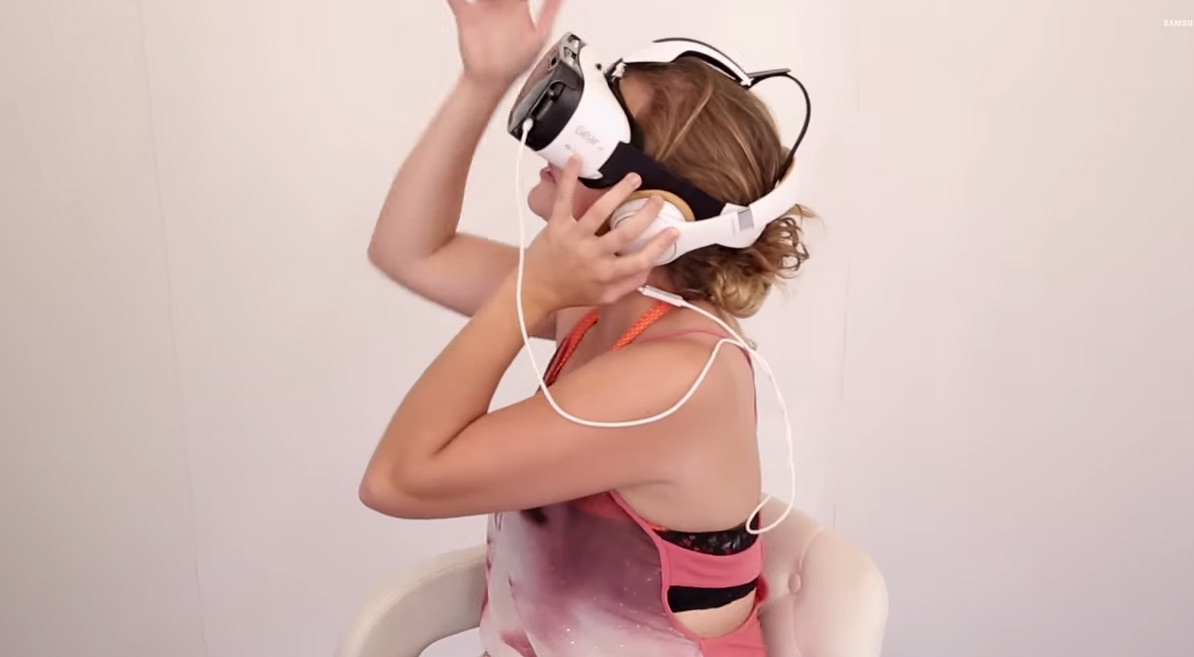 Don't worry, no one looks cool in VR
To showcase the abilities of the mobile equipped virtual reality headset, Samsung set up a small 'Dive Shop' on the highstreet, in the hopes of attracting a few willing punters. Several people stepped inside, if only to ask how it would be possible to scuba dive in the middle of a desert. Fortunately, staff on hand were more than willing to show them and it didn't even lead to them getting wet.
[yframe url='http://www.youtube.com/watch?v=1MLvt2O1Az8′]
For anyone that's watched a friend or family member experience virtual reality for the first time, the people in Alice Springs were no different. They quickly developed the symptom known as 'Rift Face,' as they plunged, mouth agape, beneath the virtual waves and began encountering some of the ocean's friendly wildlife.
Some were even more impressed when they were shown that it was all powered by a humble smartphone. Albeit a far from cheap Galaxy Note 4.
Discuss on our Facebook page, HERE.
KitGuru Says: Although this isn't the final version of the headset, it's exciting to see what a more consumer focused Rift might look like on release. Expect that and the first official version of the Gear VR to release within the next 12 months.