For a company that has looked to unite its Windows and Xbox platforms over the past year, Microsoft has been awfully slow at making it possible to use its Xbox One wireless controllers on PCs. Sure you could plug them in, but that seems to defeat most of the point of a wireless controller. So the fact that we now get a chance to grab an adapter to make it possible, seems like the end of a long wait. Still, there are some limitations and it's not exactly pennies.
For example, it appears from Microsoft's wording of the announcement that the adaptor will only be compatible with Windows 10. Although somewhat understandable in that Microsoft is making an aggressive push to bring people over to the new OS, forcing people to upgrade just to wirelessly connect an Xbox controller seems a bit much.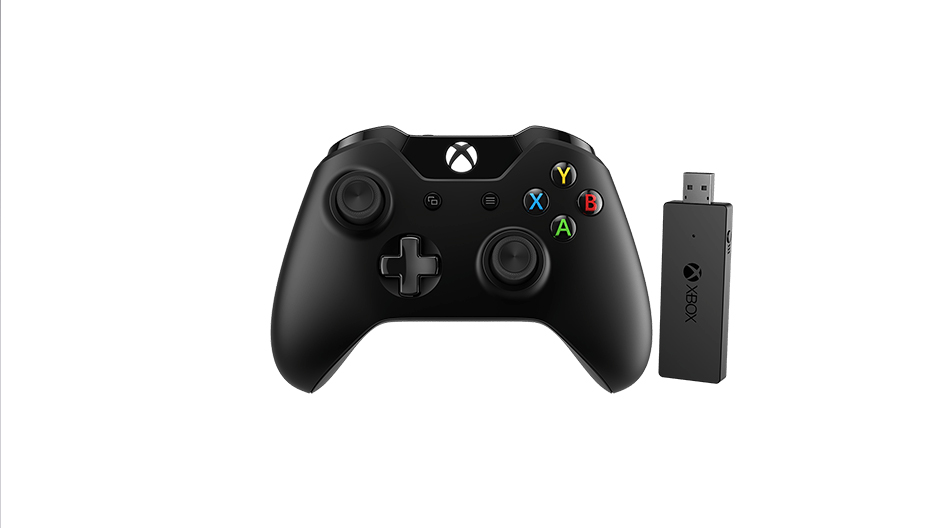 Although availability is a bit spotty in the UK at the moment, most retailers have it selling or pre-orderable for £20. Although not entirely cheap, a single adaptor does at least have the ability to connect up to eight controllers and up to four chat headsets, so if you do buy one you're unlikely to ever need another.
There will also be a bundle that contains both the adaptor and a wireless Xbox One controller. While it doesn't appear to be available in the UK as of yet, Microsoft has it priced at $80 in the U.S., so expect it to be a good chunk more expensive when it reaches these shores.
Discuss on our Facebook page, HERE.
KitGuru Says: Are any of you planning to pick this up? I'm still using an ancient 360 controller as my PC gamepad.