PKT technologies has unveiled a new programmable QWERTY keyboard, called the PKB 5000. The keyboard uses PKT Tech's patented Picture Key Technology (PKT) which can be described as a touchscreen that has tactile "haptic" feedback.

The QWERTY-layout for keyboards has been around for over a century by now and in spite of various efforts to change the standard, it is probably here to stay. However, PKT technologies is trying to find a compromise with its PKB 5000 keyboard. The keyboard's 110 keys are programmable to display any required image and execute a predetermined action – ranging from inputting letters from different languages, to operating specific functions within software applications.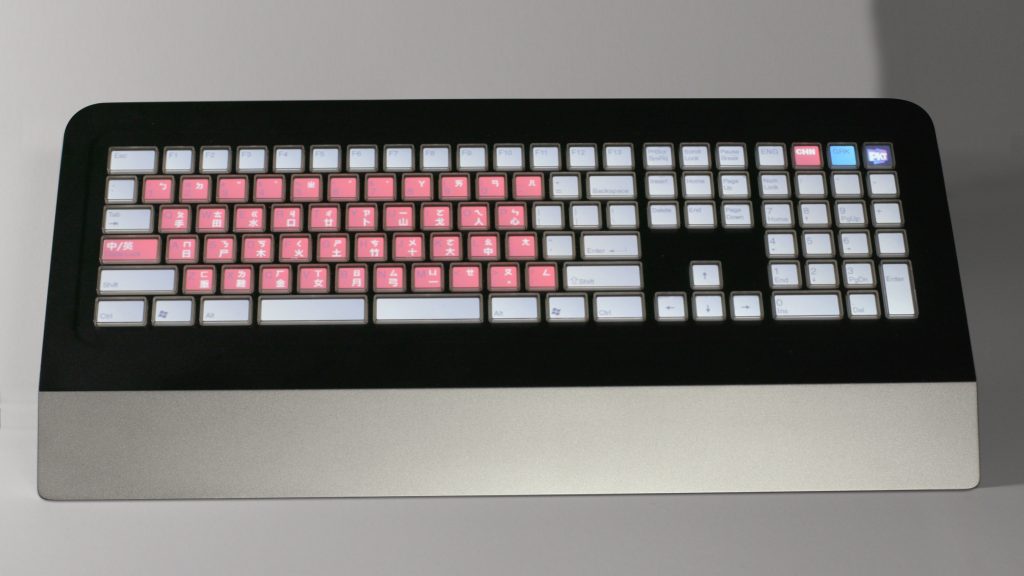 Image credit:PKT Technologies

"The PKB 5000 now takes the advantages of PKT into the wider business environment," PKT Tech's CEO, Philip Belcher said. "Users can expect productivity improvements estimated at more than 20 per cent when compared to using conventional keyboards."
It's hard to fully quantify that claim, but certainly PKT is not afraid to big its new keyboard up.
"As well as boosting productivity, the PKB 5000 lowers operator repetitive strain injuries and fatigue by reducing the need for multi-key operations and mouse clicks," Belcher said. "This, in turn, should result in a reduction in lost time due to injury and staff turnover."
Based on the marketing, the keyboard certainly sounds enticing, but PKT Technologies is yet to  announce the release date or pricing of details. You can read more on PKT Technologies' website HERE.
Discuss on our Facebook page HERE.
KitGuru says: What are your thoughts on the PKB 5000?