Cherry MX switches are often seen as the gold standard for mechanical keyboards and have been for upwards of 30 years. However due to limited production capacities, some keyboard makers have started to go elsewhere or design their own switches, so Cherry is starting to innovate. Its new switch design is called the MX RGB Nature White and it features a new actuation force and the transparent casing that has become common place with some manufacturers.
Indeed addressing the illumination issue posed by Cherry MX switches seems to have been the main point of the new switch, which has a clear surround-casing as standard. Traditional MX switches have had black plastic casings, which caused problems illuminating the entire key cap as backlighting LEDs are mounted off-centre. Clear casings have been added by some manufacturers to keyboards like the Corsair K70 and the GSkill KM780 in the past, so it only makes sense that Cherry would do something official with that design.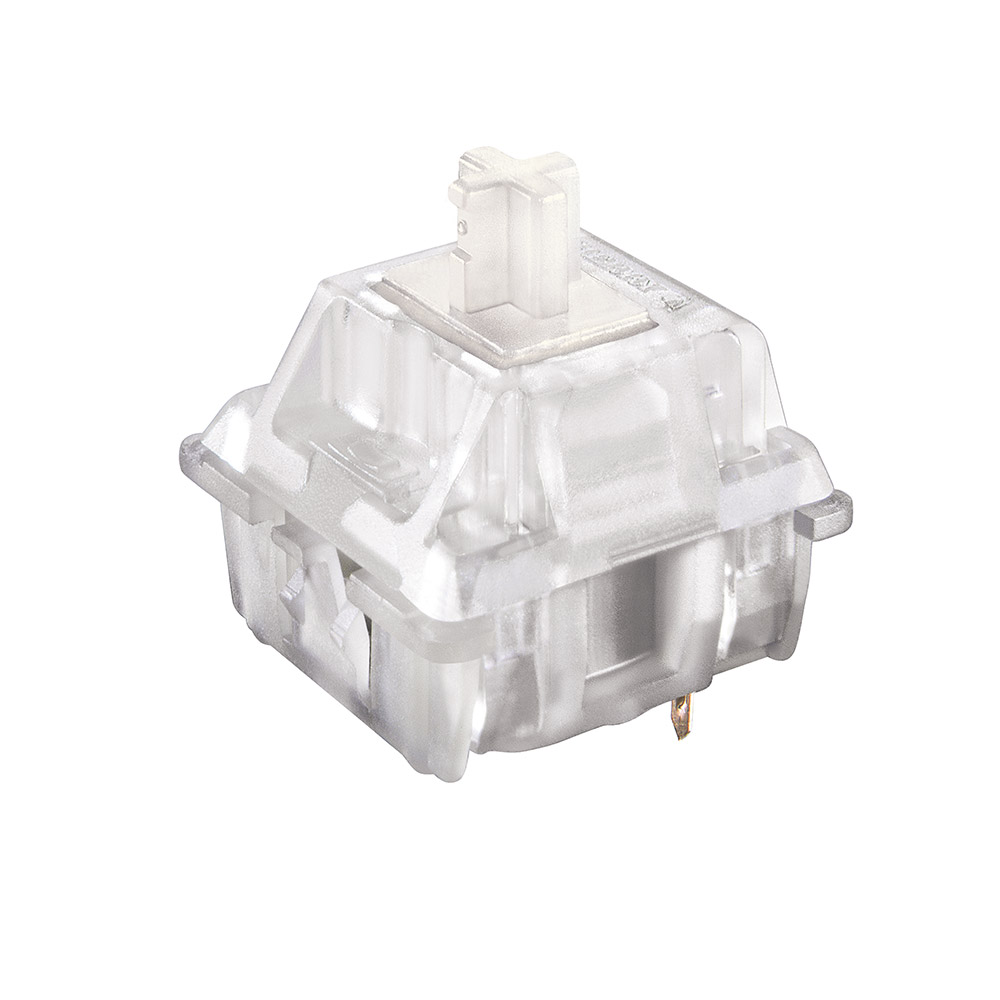 There is also talk of a built in lens to improve light scattering throughout the switch, which should further aid illumination issues on keycaps with multiple indicators.
To help make the switch stand out a little more among its predecessors too, the actuation force for the RGB Nature White's is 55 cN, which puts it in the middle of the 45 cN Cherry MX Reds and the 60 cN Cherry MX blacks.
Ducky has been announced as an official launch partner of Cherry's, so expect the first RGB Nature White switches to show up in the Ducky Shine-5.
Discuss on our Facebook page, HERE.
KitGuru Says: I don't know if this needed a whole new switch. I would rather see Cherry add clear surrounds to all of its existing switches or better yet, figure out a way to place the LED centrally, as clear surrounds only go part way to solving the backlighting coverage problem.