Although we spend a lot of time here extolling the virtues of mechanical keyboards and their switches, there is no denying that they are generally quite expensive. This is why sometimes you have to consider membrane designs.
With Speedlink's membrane based Parthica Core, you get programmable buttons, backlighting options, macro editing and adjustable response times of a high-end board – but at a much lower price point.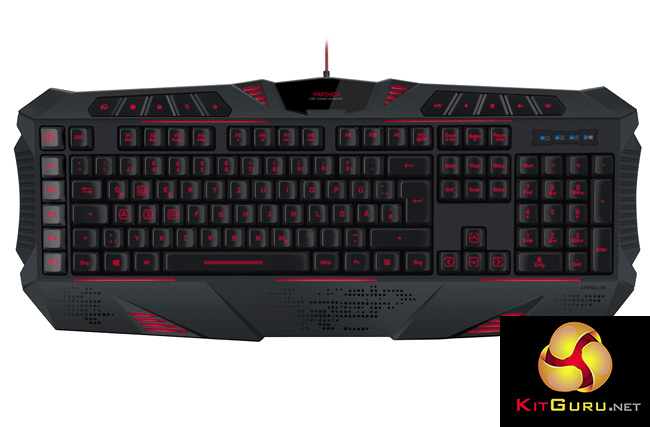 Features and specifications
Multi-colour LED backlighting.
93 configurable keys, 15 freely programmable buttons.
Five macro buttons plus 10 multimedia buttons.
Extra-high raised keys for precise keystrokes, clearly-labelled WASD and arrow keys.
Anti-ghosting and up to 6-key rollover technology.
Powerful macro editor integrated in the driver.
Internal memory (128kb) for importing/exporting profiles.
Auto-loading game profiles.
Perfect ergonomics thanks to comfortable wrist rest, rubberised finish and height adjustment.
USB polling rate configurable up to 1000Hz (ultrapolling).
Four selectable response-times down to 2 milliseconds.
Flexible USB cable with hard-wearing sheath (1.8m).