While many peripheral makers are currently chasing down the RGB trend, there is still plenty of room in the market for a standard mechanical keyboard. Today, we are taking a look at the Speedlink Ultor, a mechanical keyboard offering up red switches, macro support and more, all wrapped up in a frameless, 10-keyless design.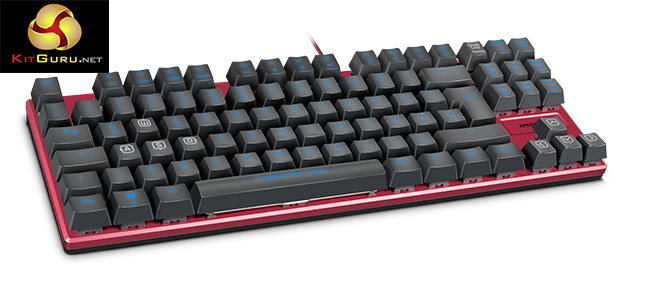 The Speedlink Ultor sits at the £80 price point, which is fairly close to mid-range for a mechanical keyboard. Under the caps, you will find Kailh Red switches which offer faster actuation compared to Blue or Brown switches. This makes them quite a popular pick amongst gamers, though typists will miss the lack of tactile feedback.
Features and Specifications:
Kailh Red Switches.
Customisable LED keyboard illumination.
Freely configurable key/button functions.
Progressive Gaming Mode with 5 profiles, 6 macro keys, swappable WASD and arrow keys, remappable keys plus Windows key deactivation.
Maximum gaming comfort thanks to extra-high raised keys for precise keystrokes.
Simple layout with compact, frameless design and aluminium body.
N-key rollover for extreme anti-ghosting.
Powerful macro editor integrated into the driver.
Internal memory (64kb) for importing/exporting profiles.
USB polling rate configurable up to 1,000Hz (ultra polling).
Selectable response time down to 1 millisecond.
Rapid access to 12 practical additional functions.
Flexible USB cable with hard-wearing sheath (1.7m).
Dimensions: 350 × 122 × 33 (W × D × H).
Weight: 680g.