Black Friday has officially arrived and with it, there are a ton of new deals floating around, making this weekend the best time to buy some new upgrades for your gaming setup. We've been on the lookout for some of the best peripherals on sale, so if you need a new gaming mouse, headset or keyboard, you'll be able to find something good here. 
Razer:
Razer is one of the most popular peripheral makers around and for Black Friday, the company has pulled out all of the stops with some great deals.
If you are in need of a new keyboard, there are several options to choose from. The Razer Huntsman TE Opto-Mechanical keyboard for instance is down from £149.99 to £76.99. If you want a more traditional mechanical keyboard, then the Razer BlackWidow is down from £99.99 to £74.99. Finally, if a mecha-membrane keyboard is what you are after, than the Razer Ornata V2 has also had its price cut down to £75.99.
On the mouse front, you can get the Razer Basilisk Ultimate Wireless gaming mouse and dock for £86.99. The Razer Viper Ultimate gaming mouse is down to £99.99 and the Razer Naga Trinity MOBA/MMO gaming mouse is 50% off, bringing the price down to £49.99.
If you are in need of a headset, then there are plenty of Razer options to choose from. Starting with the Kraken X, which is normally £49.99 but is now on sale for £34.49. The standard Razer Kraken is down from £79.99 to £42.99. On the high-end side of things, the Razer Nari is just £99.99 at the moment, while the Nari Ultimate with THX Spatial Audio is down to £86.99.
Corsair:
Corsair has one of the widest ranges of PC gaming gear, with a fantastic selection of mice, keyboards, headsets, desk accessories and even streaming gear under its sub-brand Elgato.
Tackling keyboards first, Corsair has two standout deals. For starters, the excellent and highly-recommended Corsair K70 RGB MK.2 RGB mechanical keyboard with Cherry MX switches is 25% off, cutting the price down from £149.99 to £111.98. If you are after something a bit smaller, then the 10-keyless Corsair K65 Rapidfire keyboard with Cherry MX Speed switches and RGB lighting is down from £129.99 to £89.24.
If you are in need of a gaming mouse, then there is a lot to choose from here. The Corsair Dark Core RGB Pro for instance is down from £99.99 to £72.79. The popular Corsair M65 is down from £59.99 to £40.94 and the Corsair Glaive PRO is just £49.18 at the moment.
For headsets, the Corsair HS35 is a decent option at just under £30 – it is also available in multiple colours, including red, blue and green. For just a bit extra though, you can get the Corsair HS50 PRO, which gets a big thumbs up from us at £37.49. If you'd like a stand to go along with your shiny new headset, then the Corsair ST50 aluminium headset stand is also on sale for £26.24 at the moment.
For aspiring streamers, the Elgato HD60 S and HD60 Pro capture cards are both on sale, coming in at £99.99 and £124.99 respectively.
Logitech:
Logitech is another big seller when it comes to gaming peripherals. Today's sales see the prices slashed in some of the most popular gaming mice, keyboards and headsets around.
Starting off with mice, the extremely popular Logitech G502 HERO has had an impressive price cut, bringing it down from £79.99 to £34.99. Alternatively, the higher-end Logitech G502 LIGHTSPEED is down from £129.99 to £99.99. The Logitech G903 LIGHTSPEED is currently the better deal though, as its price has been cut from £129.99 to £71.99.
On the keyboard front, you can find the Logitech G512 mechanical keyboard with RGB lighting for just £83.99. The G513 Carbon is also on sale, bringing its price down from £149.99 to £104.99. The low-profile Logitech G815 mechanical gaming keyboard has the biggest discount though, with the price dropping from £169.99 to £100.99.
Finally, if you are in need of a headset, then the Logitech G533 offers wireless, 7.1 surround sound and includes DTS Headphone:X technology. Normally, this headset goes for £139.99 but is currently available for a much more palatable £67.99.
HyperX:
HyperX is getting in on the Black Friday action with some discounts on it most popular headsets and accessories.
Starting off with headsets, the well-known HyperX Cloud II headset is currently down from its usual price of £74.99 to £58.50, translating to a 22% saving. The HyperX Cloud Flight is 29% off today, bringing the price down to £98.10. The Cloud Flight S with improved battery life is also on sale, bringing the price down to £127.49. Finally, the cheapest headset in the HyperX roster today is the Cloud Stinger, which is just £33.99.
The HyperX Pulsefire Raid mouse is also highlighted with a Black Friday deal, bringing the price down to £50.99. Elsewhere, HyperX also has discounts on accessories, from Xbox controller chargers at just over £20, to a Qi dual-device wireless charger for your desk, coming in at £42.49.
A Few Other Favourites: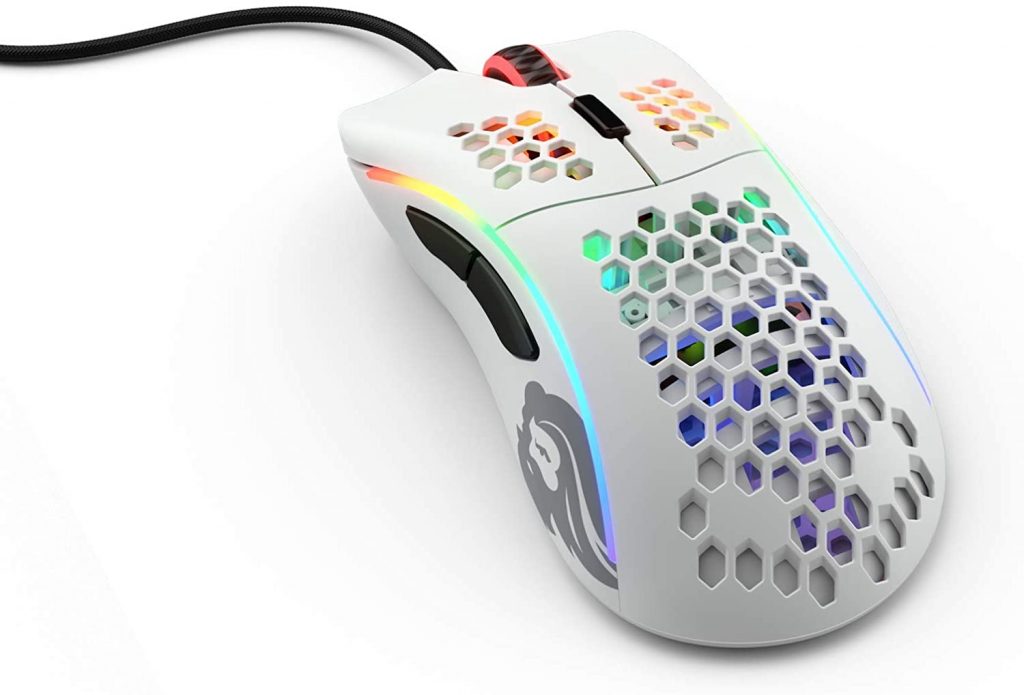 The Glorious PC Gaming Race Model D is one of our favourite lightweight gaming mice. Right now at Overclockers UK, the matte white version is just £34.99, while the black version is on sale for £47.95. The Glorious PC Gaming Race Mouse Bungee is also on offer for £10.99.
The Endgame Gear XM1 deserves a mention with its esports-focused design and flagship Pixart PWM3389 sensor. Currently, you can get the XM1 in black or white for £37.99.
ASUS ROG has a couple of notable mentions here too. The ROG Spatha Wireless RGB gaming mouse for instance is currently 20% off. Meanwhile, more affordable options like the ROG Gladius II Origin and ROG Pugio come in at £62.99 and £41.99 respectively.
KitGuru Says: There are plenty of other peripherals on sale, this is just a rundown of some of our recommendations. Are many of you shopping around for some new upgrades today? Let us know if you pick up anything!