Last week we learned that Samsung was developing its own Virtual Reality headset for use with mobile devices but now it looks like the company has Oculus on board too. The rift creators will be working together with Samsung engineers to develop a device for use with phones.
According to Engadget, instead of having its own screen, Samsung's media aimed VR headset will require you to use your phone's screen and will plug in to an existing port on the device- like a micro USB port. The headset will have its own sensors and accelerometers, which will keep some of the load off of the phone's CPU. Here's a mockup that Engadget came up with: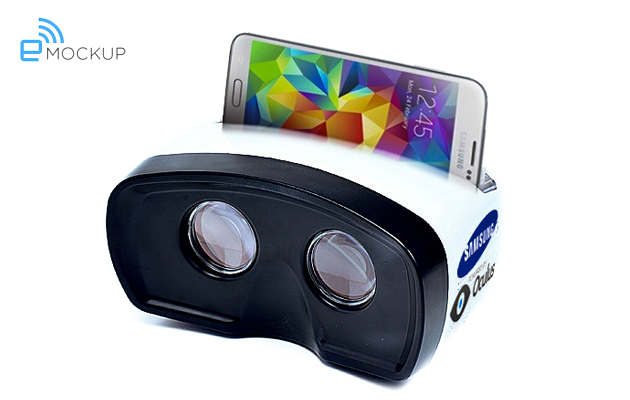 Source: Engadget
Some may not like the idea of using a phone for the screen of the headset but it has one pretty cool benefit, the rear camera could be used to see the real, outside world, which could make way for augmented reality applications. That said, augmented reality would take a while to come to life as the latency would be too high on current technology.
Those using current devkits of the device are using a Samsung Galaxy S4 to power it, the headset comes with a very basic UI but this is all still early stages, there's still plenty of time for Samsung and Oculus to spruce things up before an official announcement.
Discuss on our Facebook page, HERE.
KitGuru Says: Right now this is a lot of hearsay but I don't doubt that Samsung is working on a virtual reality headset for use with its phones. It will be interesting to see the final product or even an official announcement from Samsung and Oculus. What do you guys think of this? Would a virtual reality headset that pairs with your phone work? Or would you rather have an all in one product like the Oculus Rift?
Source: Engadget