Razer is well known for its peripherals and other accessories- like mouse mats. Today, Razer is launching its lowest-friction mouse mat yet, designed to deliver a perfectly smooth gliding experience for your mouse.
The Acari Mouse Mat from Razer is an ultra-low friction hard surface for maximum speed mouse movements, bringing an edge for twitch reactions in competitive games.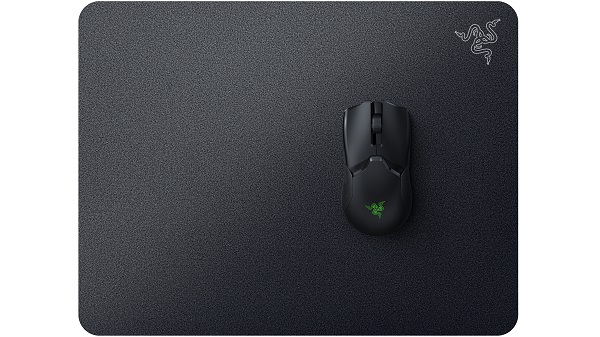 The large surface area also provides freedom of movement and accurate mouse tracking with pixel perfect accuracy. The exact dimensions are 420x320mm at just 1.95mm thick. The underside of the mat has a secure non-slip base too.
The Acari uses an oleophobic surface on top of the nano-bead layer to reduce the build-up of binding agents such as natural skin oils and dust. This is bonded to a polycarbonate core, with a textured rubber backing. In all, it should stay clean, smooth and not slip around during those intense shootouts.
The Razer Acari mouse mat is available starting today for £59.99 in the UK, $59.99 in the US and €69.99 in Europe.
KitGuru Says: Have any of you ever used a Razer mouse mat? What do you think of the new Acari?