Valve recently showed off the latest version if its Virtual Reality headset at a VR event in Boston. We've heard plenty of good things about Valve's prototype so naturally, people at the event went ahead and took pictures and went straight to Reddit to share what they saw.
Reddit user, jonomf, shared the image of Valve's current polka dot prototype, which as Eurogamer points out, has come a long way since the very first model:
Then: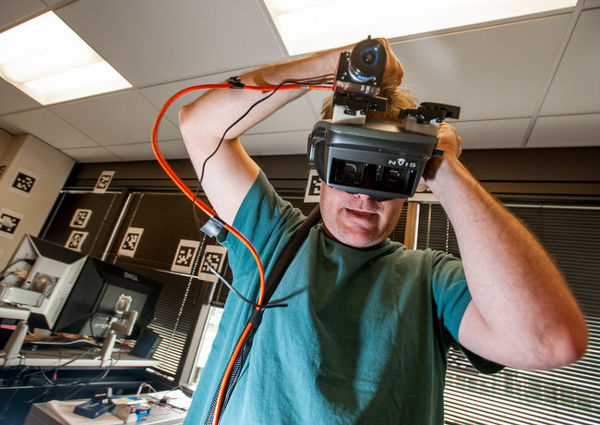 Source: Eurogamer
And here is what the headset looks like now: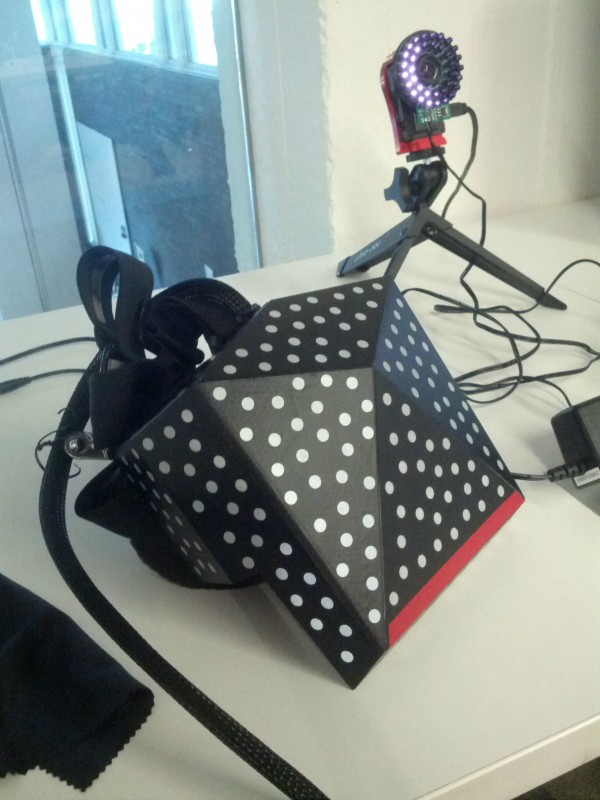 Jonomf went on to write that Valve has created a Dota 2 VR spectate mode "where you see the entire game arena sitting on a table in front of you and can bend down to inspect any piece of the action." There's also another mode where you are standing right in the lane, watching the heroes battle it out, which sounds kind of awesome.
We don't know if Valve will release its Dota 2 VR experience but current Rift owners and E-Sport veiwers would probably be pretty happy if they did. Valve also doesn't know if it will ever release its headset and is instead opting to help Oculus drive PC VR forward.
Discuss on our Facebook page, HERE. 
KitGuru Says: Virtual Reality is going to be awesome, E-Sports is already very popular but if Valve allowed VR users to stand in the lanes of Dota 2 while heroes are fighting around them then I think the audience would increase. Would you guys like to spectate a Dota 2 match in first person? Or even play a MOBA in first person? I think it would be an awesome experience.