Samsung Electronics has announced the world's first bendable TV that can curve at a click of a button. The TV-set features OLED panel and ultra-high-definition resolution along with innovative bendable materials. It will become commercially available shortly. One of the things that Samsung does not talk about is the price of the device.
Samsung's UN78S9B features 3840*2160 resolution along with multiple image quality enhancement technologies, such as UHD dimming, which enhances color quality and contrasts. The main feature of this 78" TV is its ability to curve itself when the owner wants it to at a click of a button, which is another industry's first for Samsung.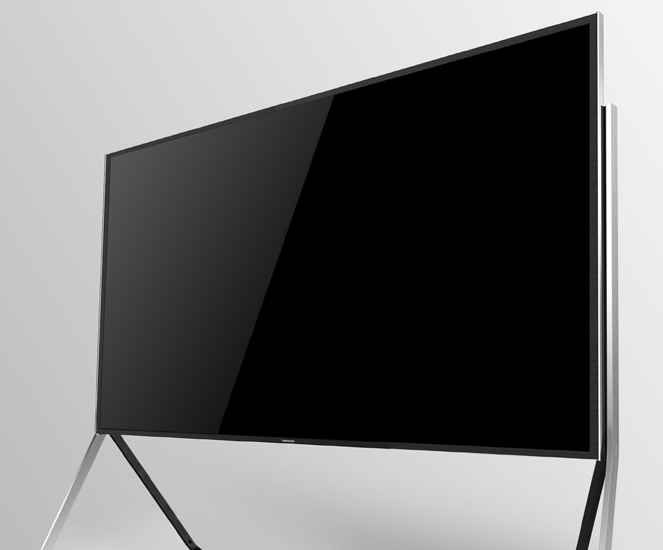 The TV will become available starting the 1st of August, 2014, in South Korea. It is unknown whether it will ever reach other markets. The price of the world's first bendable UHD TV-set is unknown, but do not expect it to be affordable.
Discuss on our Facebook page, HERE.
KitGuru Says: Samsung usually test-drives new technologies in South Korea. For example, its curved smartphones have never reached Europe or the U.S. While this particular TV may not be the best on the market for many reasons, large bendable TVs could become popular in the future as they provide a lot of flexibility (both literally and figurally) for different kinds of content.