Availability of content in 4K ultra-high-definition resolution is very limited these days. Nonetheless, availability of inexpensive TVs with 3840*2160 resolution seems to be getting broader and the prices are getting lower. Walmart and Seiki Digital on Tuesday lowered the prices of select UHDTVs and it is now possible to get a 4K TV for as low as $299.
Seiki Digital, a wholly owned subsidiary of Tsinghua Tongfang Company, at present offers 39", 50" and 55" 4K UHDTVs for $299 (£174, €218), $429 (£250, €313) and $579 (£337, €423), respectively, in Walmart stores in the U.S., reports 9to5toys. At present there are no comparable deals in the U.K. or Europe.
Exact specifications of the TVs are unknown, but expect TN panels capable of displaying the 3840*2160 resolution with 30Hz refresh rate and 176-degree vertical and 176-degree horizontal viewing angles. The TVs feature integrated digital TV tuner, three HDMI 1.4 inputs, two USB inputs and so on.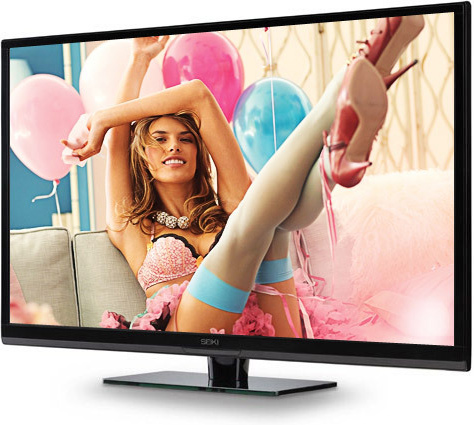 Keeping in mind the prices, the 4K TVs from Seiki are truly nothing special from technology point of view. However, if you want to watch 4K movies in native resolution and cannot afford a high-end display or TV, these devices should probably be considered.
Discuss on our Facebook page, HERE.
KitGuru Says: One of the reasons why Chinese makers sell 4K TVs at low prices is probably the lack of content. What remains to be seen is what those bargains will mean for the TV industry in general. Many TV makers hoped to improve their margins selling 4K TVs, but it will be something nearly impossible to do if a 55" 4K UHD TV costs just $579 even now.