Sony Corp. has reportedly decided to put development and commercialization of AMOLED/OLED TVs on hold in a bid to concentrate on ultra-high-definition (UHD) televisions that have higher chances to become popular in the coming years. While this clearly puts Sony behind its rivals LG Electronics and Samsung Electronics, it should greatly improve its business efficiency.
Earlier this year Sony said that in order to make its TV business profitable, going forward it would enhance LCD panel-related cost efficiency and rationalize R&D expenses. At the same time the company said it would shift its product mix and focus on increasing the proportion of sales from high-end models, including UHD models with resolutions like 3840*2160 as well as full-HD models with wide colour range and image-enhancing technologies.
While there is not a lot of content officially available in 4K resolution, the market of UHD TVs is growing, slowly but surely, whereas the market of AMOLED/OLED TVs continues to be relatively small because of their prohibitively high prices.
As a result, Sony decided to stop investments into AMOLED/OLED TVs and focus on 4K UHDTVs, according to Nikkei, a business daily from Japan. Sony will reassign the people now working to develop OLED TVs at the Atsugi Technology Center and elsewhere to other tasks, including development of 4K-related products, the news-paper claims.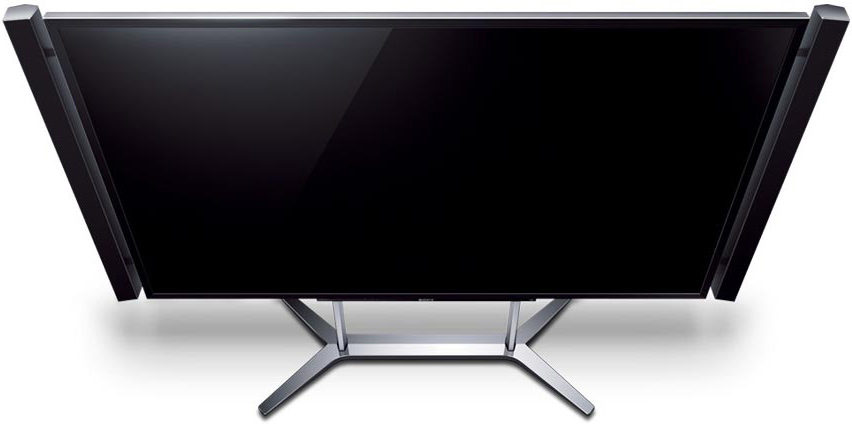 While OLED [organic light-emitting diode] and AMOLED [active-matrix light-emitting diode] technologies have a lot in common, they are not exactly the same technologies and it is generally believed that OLED panels, which Sony used for select TV models in the past, are even harder to produce than AMOLED panels. Still, even the latter are very expensive for large applications like TVs. This will continue to be so for the foreseeable future.
It should be kept in mind that Sony also decided to split out the TV business and operate it as a wholly-owned subsidiary earlier this year. The targeted timeframe for this transition is July 2014. It is highly likely that by July the company will officially unveil its roadmap and its plans regarding OLED/AMOLED technologies.
Discuss on our Facebook page, HERE.
KitGuru Says: It will be interesting to see Sony's thoughts about the future of its TV business. AMOLED/OLED will be hard to ignore in several years, it is hard to expect Sony not to understand that and cease all the works in these directions. However, the company may share its development and manufacturing expenses with other companies. At the end, Sony already does not produce LCD panels itself, but buys them from others. Why not adopt the same strategy for AMOLED/OLED panels?