The Video Electronics Standards Association (VESA) on Monday released the DisplayPort 1.3 standard. The new audio/video specification increases maximum link bandwidth to 32.4Gb/s, with each of four lanes running at a link rate of 8.1Gb/s/lane. The new standard will support new resolutions and modes, which enables to connect various sources to future monitors with ultra-high-definition resolutions.
The increased bandwidth enables higher resolution monitors, including recently announced 5K displays (with resolutions of 5120*2880) using a single DisplayPort cable, without the use of compression. It will also enable higher resolutions when driving multiple monitors through a single connection using DisplayPort's Multi-Stream feature, such as the use of two 4K (3840*2160) UHD monitors, when using VESA Coordinated Video Timing. Finally, the new DisplayPort 1.3 standard also adds support for the 4:2:0 pixel structure, a video format commonly used on consumer digital television interfaces, which enables support for future 8K*4K (7680*4320) displays. In addition, DisplayPort 1.3 supports HDCP 2.2 and HDMI 2.0 with CEC (Consumer Electronics Control), which will allow to watch content that requires new-gen HDCP copyright protection technology.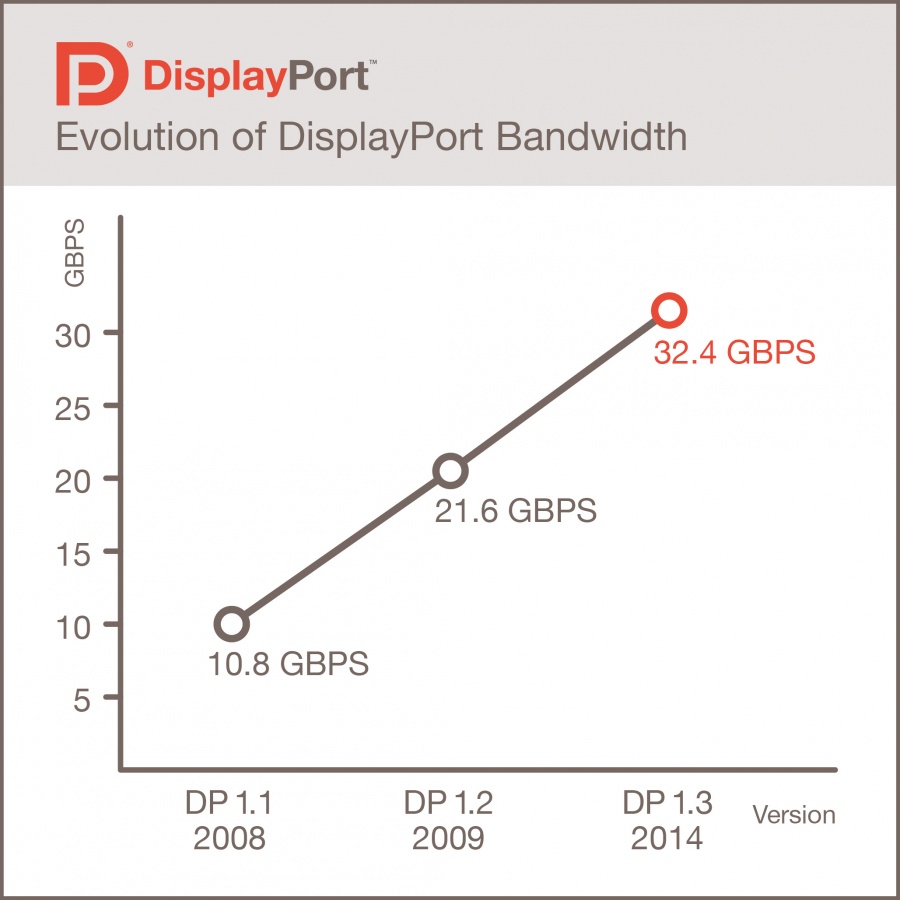 With its higher 8.1 Gbps per-lane link rate, DisplayPort 1.3 can support a single UHD monitor with 60Hz refresh and 24-bit color over two lanes, while assigning the remaining two lanes to increase capacity for alternate data types, such as SuperSpeed USB data as allowed in DockPort. DisplayPort is the A/V transport standard used by DockPort, Thunderbolt™ and other wired and wireless multi-function interface standards.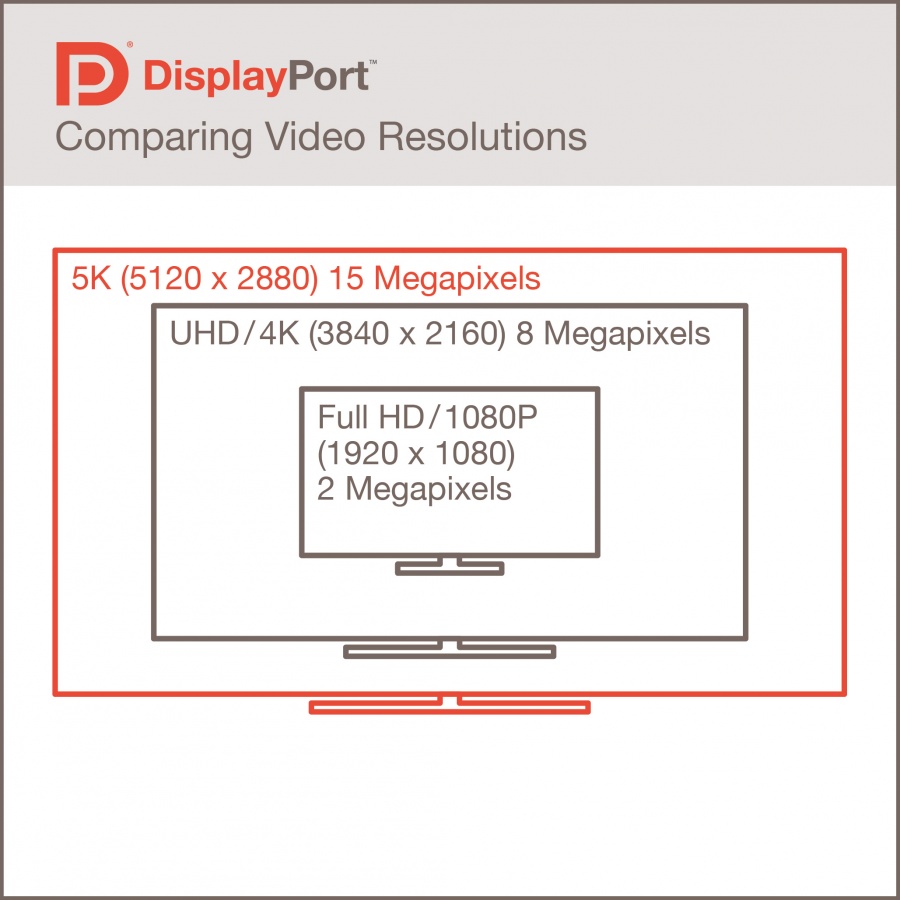 "While becoming a mainstream video standard, DisplayPort continues to be at the cutting edge of A/V transport," said Alan Kobayashi, the head of VESA board of directors. "These new enhancements to DisplayPort will facilitate both higher resolution displays, as well as easier integration of DisplayPort into multi-protocol data transports, which will satisfy consumer's desire for simplicity and ease-of-use."
Discuss on our Facebook page, HERE.
KitGuru Says: It remains to be seen when graphics cards and new-generation DP1.3-supporting monitors emerge on the market. It is logical to expect GPUs with DP 1.3 to hit the market sometime next year along with new UHD displays. However, keeping in mind that by far not all monitors support ultra-high-definition resolutions, mass adoption of DisplayPort 1.3 will take some time.