There's a lot of old guard hardware makers in the gaming peripheral scene that offer great products, but that doesn't mean you shouldn't check out the ones from some of the fresher faces. The Cougar 700M I reviewed last week is a great example of something new and innovative and while lacking its adjustable ass-plate, the 600M set for release soon, also looks like an interesting gaming rodent.
Where the 700M was designed for all grip types though, the 600M is more orientated towards claw gamers, even if Cougar does suggest it will work for palm and finger grippers too. However while perhaps less versatile than its airflow encouraging brother, the 600M comes in much more eye catching colours and features a DPI up/down control, instead of a cycle button.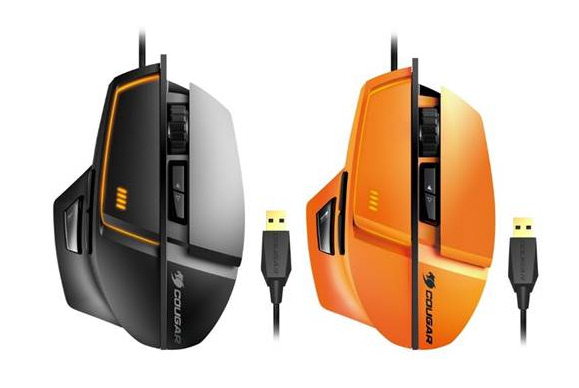 Available in black, with orange trim, or orange with black, the 600M packs OMRON switches, an ADNS-9800 laser sensor that can hit 8200 DPI and 512KB of on-board memory for profile storage. It also has a 1,000Hz polling rate, eight remappable buttons and an onboard 32bit ARM processor for handling backend functions.
The Cougar 600M is set for release later this year. There's no word on pricing as of yet.
Discuss on our Facebook page, HERE.
KitGuru Says: I would guess the 600M will be priced a bit less than the 700M's £70, but that's purely speculative at the moment. It's a pretty looking mouse though, no?