One of the key technological advancements that the Haswell-E processors and Intel's latest High-End Desktop (HEDT) platform iteration have brought into the consumer limelight is DDR4. We compare three 16GB quad-channel memory kits from Corsair, G.Skill, and Kingston, all running at 3000MHz. Is there a specific set of 'go-to' memory at this early point in the DDR4 life-cycle?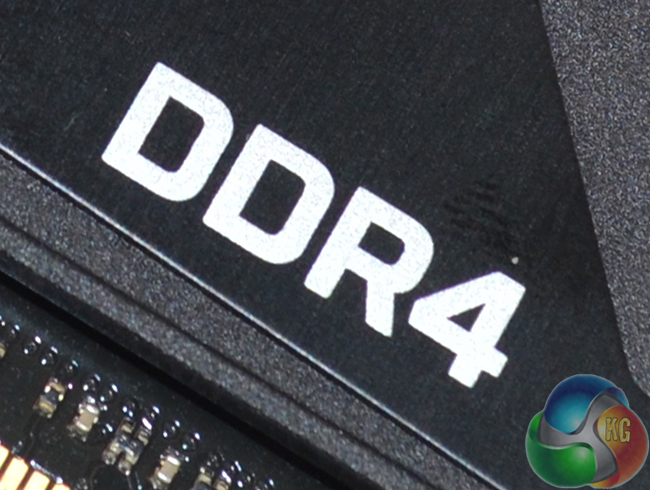 What's new with DDR4?
Key updates over DDR3 come in the typical generation-on-generation changes for Double Data Rate (DDR) memory. Speed, latency, and possible module densities are increased, while operational voltage is reduced.
There's another key update for DDR4 in the form of its physical connection – pin count is increased from 240 pins used by DDR3 (and DDR2) to 288 pins. Pin geometry is also slightly different towards the centre of a module.
Reference operating voltage levels are down to 1.20V, from the 1.50V standard that DDR3 operates at. That said, many higher-clocked kits are using a 1.35V setting (which is still 0.3V lower than the 1.65V 'high-voltage' application of early DDR3 memory products).
While the lower voltage level is good news for mobile devices and even server environments, it doesn't mean much to the desktop market where small power reductions may go unnoticed. Perhaps lower stress on a CPU's Integrated Memory Controller (IMC) is the key point to take from reduced operating voltages.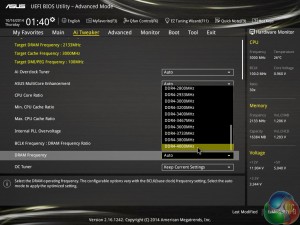 Standard DDR4 operating speeds, based on the commonly used JEDEC profile, are increased to 2133MHz – up from the 1066MHz JEDEC setting that many early DDR3 kits used. Commonly-available enthusiast DDR4 kits operate at 2666MHz+, with the current fastest of these running at 3333MHz.
Once 3GHz is passed, we get to the point where DDR3 availability boiled down to a small set of hand-screened kits (we reviewed the 3100MHz ADATA XPG V2 modules which used some of the fastest DDR3 chips in existence – and cost $1000 at the time of writing). It is only a matter of time before we see 4GHz DDR4 modules.
While all that talk of significantly faster speeds is nice, a compromise has to be made with latency. Where it was typical to find a 2133MHz DDR3 kit operating at 11-11-11-27 timings, that same frequency currently dictates 15-15-15-36 clocks for DDR4. On the bright side though, many of the higher speed DDR4 kits keep the same timings with their increased operating frequency, to the point where two of our sets on show today run at 3000MHz CL15.
High-speed DDR4 kits from Corsair, G.Skill, and Kingston
With the key changes for DDR4 summarised, the next points to reference are our memory kits on show today. All four kits use a quartet of 4GB DIMMs to feed the Haswell-E CPU's quad-channel IMC with 16GB of system memory. Kingston's HyperX Predator and G.Skill's Ripjaws 4 both feature 3000MHz CL15 XMP settings, although the latter has slight tighter secondary timings. Corsair's Vengeance LPX is actually a 2800MHz kit, although the memory does feature a somewhat disguised 3000MHz CL16 XMP configuration.
We compare each set of memory at 3000MHz to see which is the best high-speed kit for your enthusiast X99 system.