The Sensei Wireless is most definitely a premium device and is aimed at the serious/competitive gamer. However, a premium product would be amiss without premium packaging. SteelSeries haven't disappointed as the Sensei Wireless comes packaged neatly in a sturdy, compact box.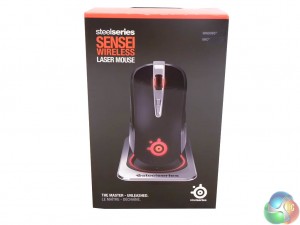 The left side of the box gives a run down of some of the key features of this mouse while the right side shows off the optional wired mode:

Like with most devices, the back of the box is where most of the bragging comes in, with mentions of tournament grade performance and infinite play time: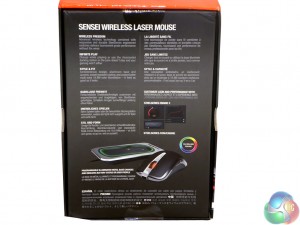 Upon opening the box you are immediately greeted with a document pouch and the mouse itself: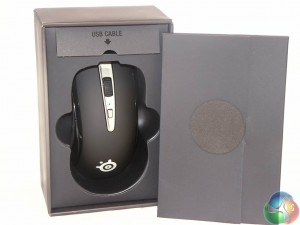 A long braided USB cable is also included, which is always a nice touch: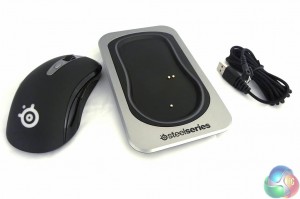 The dock has a rubberised base which stops it from slipping but it also acts as a dust magnet. The dock is made of aluminium, which helps boost the product's value- it is clear that SteelSeries hasn't cut any corners with the design.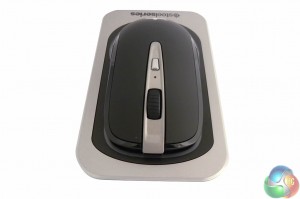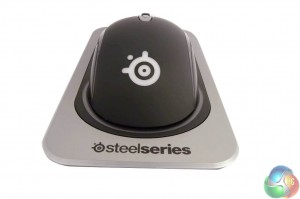 The mouse itself is a "bare bones", ambidextrous design, it is very simple. There are reprogrammable buttons but SteelSeries is playing safe with just two buttons on either side of the mouse and one CPI toggle on top.
The Sensei Wireless is certainly low profile when compared to something like the Logitech G700. I've been using the G700 for the last year, so I found that switching to the Sensei Wireless took some getting used to. However, once I got used to the shape, I found it to be just as comfortable and lighter to move than my Logitech.