Update: Oculus has since reached out to KitGuru and provided us with the following statement, which we print here in its entirety:
"We regularly offer developers financial grants to help fund early development of new titles to accelerate development or expand the scope of the game. In some cases, we exchange funding in return for launching on the Oculus Store first, with the expectation that the game will go on to launch on other platforms. In the case of Croteam, at no time did we request that they stop development for other platforms, and we look forward to seeing Serious Sam be successful across the entire VR ecosystem."
Although a timed exclusive is certainly better than a full exclusive, it's still not something any one in the VR community wants. I doubt this statement will go very far in halting the bad press generated by it.
Original Story: While Oculus continues to struggle to actually deliver the Rift CV1s that it's sold to consumers, it is however still buying up game properties and locking them into timed exclusives to bolster its Oculus Home library of games. One company it wasn't able to buy the loyalty of though, was Croteam and the VR community has responded with overwhelming positivity.
Throughout 2016 Oculus has been embroiled in an argument over exclusivity on its platform. While it once tried to describe its system as locking games to its store, which wouldn't block other hardware, it quickly became clear that it was paying companies to release their games only through Oculus Home, which meant locking out the Vive and other headsets.
That is until the Revive controversy started kicking off.
[yframe url='http://www.youtube.com/watch?v=2F_CZosKxig']
It clearly hasn't learned its lesson either, as it's still trying to buy-off developers and have them eschew the Vive to try and bolster its own position in the VR market. Companies like Croteam however turned it down and discussed the process briefly in a recent post on Reddit.
"They tried to buy Serious Sam VR as well. It wasn't easy, but we turned down a s***ton of money, as we believe that truly good games will sell by themselves and make profit in the long run regardless. And also because we hate exclusives as much as you do," said a Croteam developer.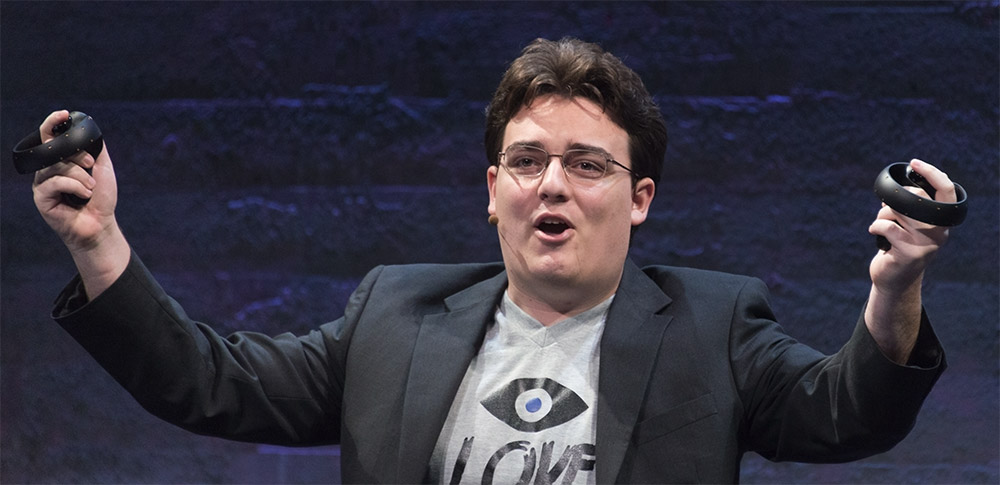 Following his confusing statements on VR and exclusivity, Oculus founder Palmer Luckey has been oddly quiet. Source: Flickr
That sentiment saw a massive surge of support from the VR community, with plenty buying the particular developer Reddit Gold and many hundreds more voicing their approval for this line of thinking. It even led a number of commenters to pledge to buy Serious Sam VR regardless of its eventual outcome, merely to support this type of game development.
[yframe url='http://www.youtube.com/watch?v=bzbFHT1JLY8′]
Unfortunately though not all developers are in a position to take such a strong stance as Croteam and need to take that money. That's what happened with the case of Giant Cop, which despite being an actively developed VR title for both the Oculus Rift and HTC Vive, will now only be releasing on the Rift for a period of exclusivity, because Oculus paid it off.
This was something the VR community was not so pleased with and in a complete reverse of the Croteam reception, hundreds pledged not to buy the game to avoid supporting this type of business.
Discuss on our Facebook page, HERE.
KitGuru Says: It's good to see so many fans supporting open game development and a lack of exclusivity on games, but it's such a shame to see Oculus VR become the shell of the customer-facing company it once was.