Even if there is a mild resurgence of point and click titles going on at the moment, the age where that genre of games dominated is long gone. Fortunately though, for those that wish to experience some of that era's most beloved titles, there's HD remastering afoot and soon, this writer's favourite point and click title, Day of the Tentacle, is set for a re-release in glorious high-definition. And now we have the first screenshots of how it's looking.
Day of the Tentacle, or to use its full title, Maniac Mansion II: Day of the Tentacle, is a – as you might have guessed – 1993 sequel to the original 1987 point and click success, Maniac Mansion. It stars a rather power hungry tentacle and three friends, who travel through time using custom crafted toilets, to attempt to thwart the evil appendage's plans.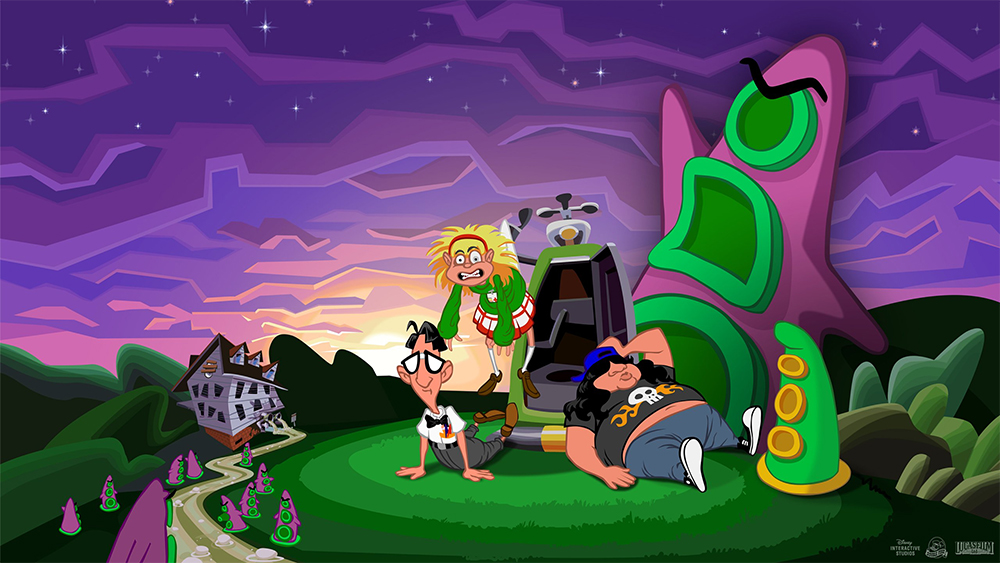 Originally built using the classic LucasArts SCUMM engine, it has a certain pixellated charm today, much like other games built during that period, but I can't help but like the crispness and colour depth of the new HD version.
Day of the Tentacle was also noteworthy as a title for its inclusion of its prequel as an entirely playable game within the game. Activating an arcade cabinet in a room near the beginning of the point and click adventure can send you down a rabbit hole of its predecessor.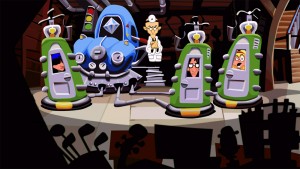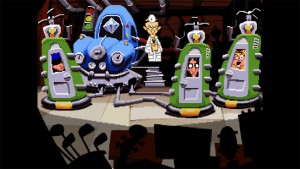 For comparison purposes, here's a new HD scene compared with its pixellated original source
Discuss on our Facebook page, HERE.
KitGuru Says: The game is looking pretty swanky so far. I'm quite excited to give this one a try again. I hope I've forgotten a good few of the puzzles.
[Thanks AGB]