Distance, a game all about racing along at break-neck speed, gliding, twisting and flipping to the finish line with a thumping sound track and glowstick aesthetic – a bit like Tron's take on Trackmania – has been teasing us with its unfinished status for some time now. Fortunately, it's finally getting ready to hit the big time and enter Steam Early Access, so it won't be long until we get to go head to head with one another in the stylised world.
And of course this means a new trailer for us to enjoy also:
[yframe url='http://www.youtube.com/watch?v=57AFXGzrhrs']
The developers describe Distance as a: "survival racing game that combines the intense action of arcade racing with the exploration of an atmospheric world. You control a unique car that allows you to boost, jump, rotate, and even fly through a chaotic and twisted city."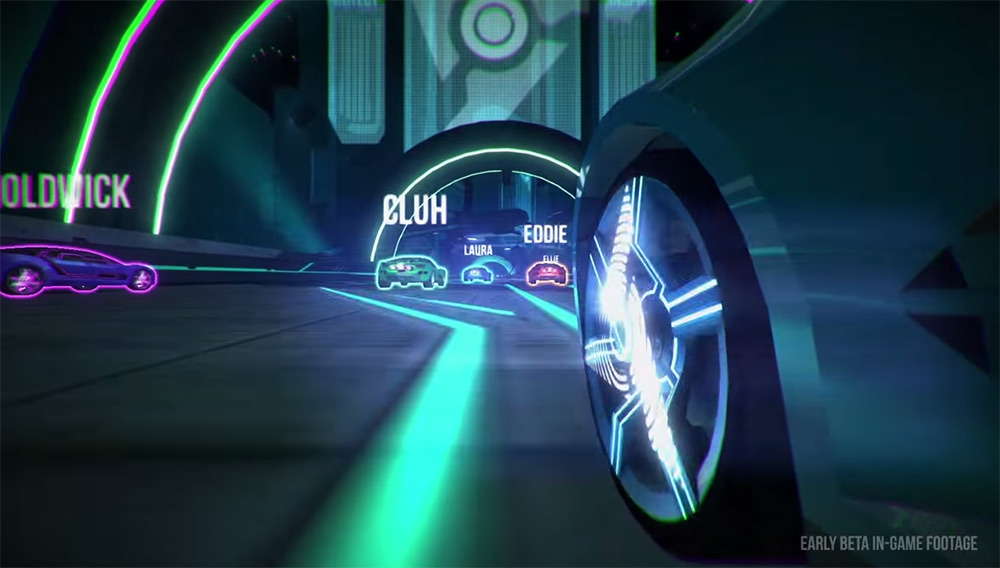 If all of this sounds and looks a little familiar, you might be thinking of the game's spiritual predecessor, Nitronic Rush, which was also developed by Refract Studios back in 2011. Distance is more than just an homage to past work though, it has a story too, something that players will discover as they race through thee broken world they find themselves in, going further and further into the… you guessed it, distance.
Distance will available to purchase on Steam Early Access on 9th December.
Discuss on our Facebook page, HERE.
KitGuru Says: It's been a while since I played a solid arcade racer and this one looks like it could fit the bill nicely. I may give it a couple of weeks to settle down though, iron out a few of the bugs that will no doubt appear when the rabid hordes descend on it.