John Romero has finally detailed what his new game, Blackroom is all about and he's teaming up with other id Software co-founder, Adrian Carmack, to put it all together. The game will feature a multitude of varied environments, intense FPS action and a hacking mechanic that lets you bend the world to your will.
Blackroom is based in the near future, where virtual and augmented reality have taken the next step to allow for enormous, holographic environments, all within a singular 'black room.' As an engineer, it's your job to go in and fix up the room when it runs into problems, which it seems to be having.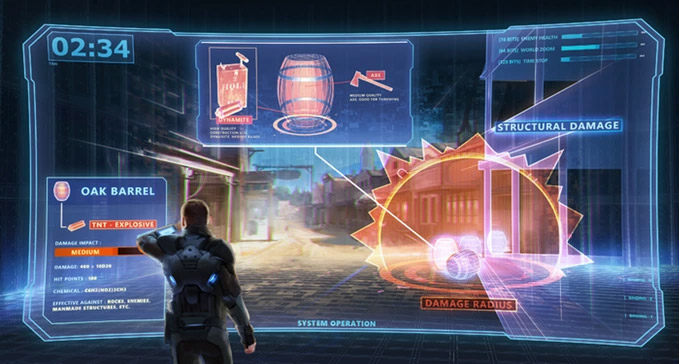 Using your combination of digitally created weaponry and administrative tools to affect the enemies and environments you battle through, Blackroom has the potential to offer a mashup of classic Carmack shooter gameplay, with some of the elements of Double Fine's Hack 'n Slash.
The game is being put together at Night Work Games in Ireland, which is a subsidiary of Romero Games. As Eurogamer points out, it's not entirely clear how many people will be working on Blackroom, but we do know that Carmack will be heading up the art team and Romero himself will be designing all of the levels.
[yframe url='http://www.youtube.com/watch?v=v7-nKfsEevA']
To help fund the game, Romero has taken to Kickstarter with his plans, hoping that fans of his earlier work will support his new development. The team is looking for $700,000 to make Blackroom a reality and have managed to pull in over $80,000 in the first 24 hours, which is a good start, but they'll need that support to continue right through the next month or so.
To help foster that, Carmack has promised full mapping and modding support in Blackroom as default, with discussions with the community throughout development about features of the game that they'd like to see. The campaign is also promising additional stretch goals and extras if people can help promote the game through custom artwork, cosplay and speedruns of previous Romero games.
Discuss on our Facebook page, HERE.
KitGuru Says: As potentially fun as this game could be, I struggled to take the story seriously when they said the big company in it was called Hoxar. That's no Aperture Science, I'll tell you that.