Amid many lacklustre releases, delayed launches, and even the odd scammer, Kerbal Space Program (KSP) is a shining example of a crowd funded game that delivered on all fronts. And long after its final release, it continues to do so, with the developers making big changes in the new Turbo Charged, 1.1 update, porting the game to Unity 5 and making it much more friendly to new players.
If there is one aspect of KSP that was always lacking, it was performance. Even decent PCs could struggle when the ship part numbers started rising and with a lack of a stable 64bit version of the game, pulling in extra memory was not an option. Fortunately though, the Unity 5 update also makes it possible to utilise a 64bit binary, which should mean even crazier mods than we've seen in the past.
And with KSP, that's saying something.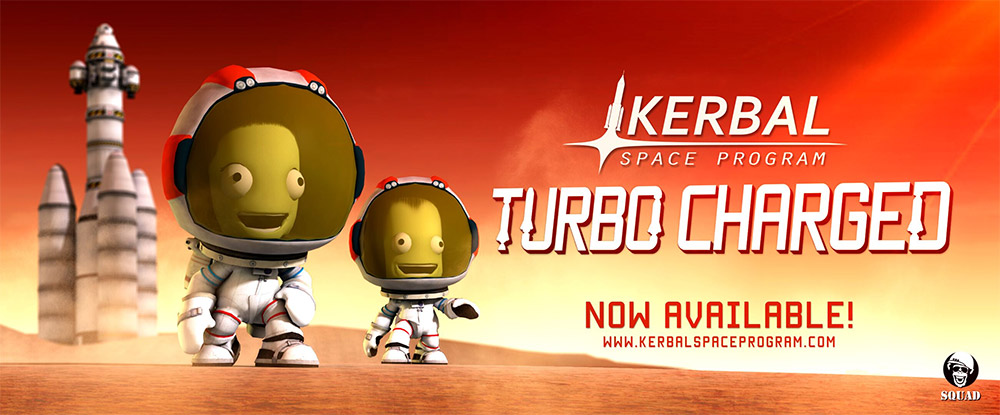 Along with the move over to the new version of Unity, developers at Squad have also created a brand new user-interface. While it will remain faithful to the original so Kerbal veterans don't have to relearn everything from scratch, it has a more unified system now, thereby improving performance again and making it easier to understand for newer players.
That was actually a big part of this update, with updated tutorials and scenarios for people to try, an improved KSPedia, detailing much more information about the game mechanics and how to perform certain manoeuvres, making it much easier to plan their mission to the next planet or beyond.
If you want to download the new 1.1 update, it should apply automatically if you have KSP on Steam, but if you're using the standalone, you can upgrade on the KSP store.
Discuss on our Facebook page, HERE.
KitGuru Says: Just when I was trying to dedicate myself to this whole VR thing and now Squad has to release the update I was waiting for. Perhaps it could somehow combine the two?