Beyond the obvious racism of the Lord of the Rings, the protagonist for upcoming Assassin's Creed, Tolkein mashup, Middle Earth: Shadows of Mordor, has a very good reason for killing the Elvish abominations, which we get to see first hand in the latest trailer for the Monolith developed game.
[yframe url='http://www.youtube.com/watch?v=QHUQ3j3p-OA']
Poor Talion. His whole family gets slaughtered at the hands of a Sauron Black Captain and they kill him too. Somehow though, he survives with a new companion in tow: a vengeful spirit – you'd think he'd have plenty of vengeful thoughts of his own, but apparently he needed more. And superpowers.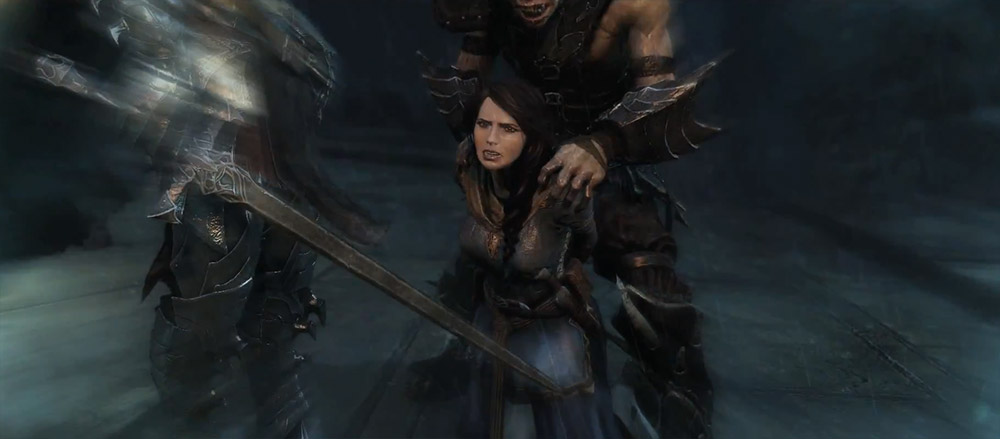 Now he has to kill everyone involved, which means working his way up the ranks of orks and captains in the way we saw in the last trailer. It was the best looking feature we've seen so far, despite Talion's impressive abilities.
Middle Earth: Shadow of Mordor is set for release this October for PC, Xbox 360, Xbox One, PS3 and PS4.
KitGuru Says: The story doesn't really do much to inspire, though at this point with little to relate to the character with, empathy isn't the easiest to come by. Perhaps when we actually sit down to play the game we'll be a little more invested in Talion's plight. Either way though I'm excited to slay some orks. Ugly b******s.