Epic Games announced earlier this year that it was beginning work on a brand new Unreal Tournament game, bringing the old school, fast paced shooter into the 21st century while maintaining its most iconic features. We got a quick look at how guns will fire and players will move at the end of May, but now we've actually got a look at a single map in the new game and it's very pretty.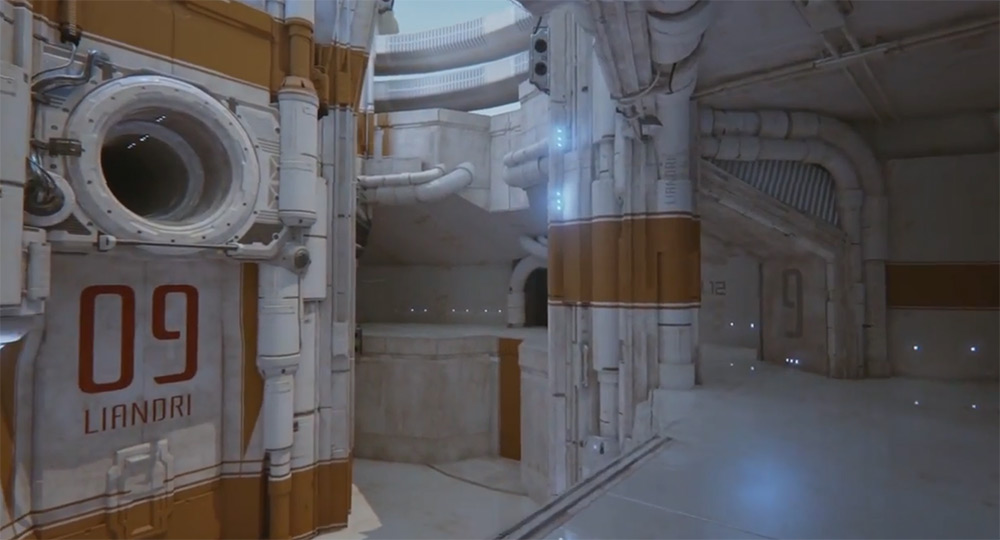 Of course so did the screenshots for Unreal Tournament 3 when we first had a look at those and that game turned out to be a bit of a bust (for me, because it lacked Assault maps).
The footage seen here comes to light as part of a devblog, concept art preview interview, where several developers of the game discuss how it's going, what direction it's going in and what their thoughts are on how the rest of the game will expand from this single map idea.
[yframe url='http://www.youtube.com/watch?v=z8Nlz7XonCs']
If you're worried that it's looking a lot like Titanfall's training levels, don't fret. Art director Chris Perna said that while this map had a traditional sci-fi industrial look, that many of the maps will be much grittier. What they wanted to show with this concept, was the type of "visual clarity" that the final game will have.
The next step for the developers is beginning to put together some of the assets that the final game will require, like meshes, textures and then ultimately, more maps and the characters themselves.
Some of the other topics discussed in the near 50 minute long video, include whether armour is going to have a visual cue this time around (probably) and whether or not players would be able to choose the colour of their team before a match, instead of restricting them to only blue or red.
Unreal Tournament is set for release later this year or next and will be free to play on PC, MAC and Linux.
Discuss on our Facebook page, HERE.
KitGuru Says: It's great to listen to the team talk about the game, with all the experience of working on previous games in the series. They have a lot to build off of, which gives me high hopes for the final game.