Aldin Dynamics, one of the premier early developers of Oculus Rift VR experiences, has announced that along with its original title Asunder, going free on Oculus Share, it will be releasing a new game for the Gear VR, called Twisted Realms in the near future. To celebrate that fact, there's a launch trailer and new details that it partnered up with Oculus itself to develop it.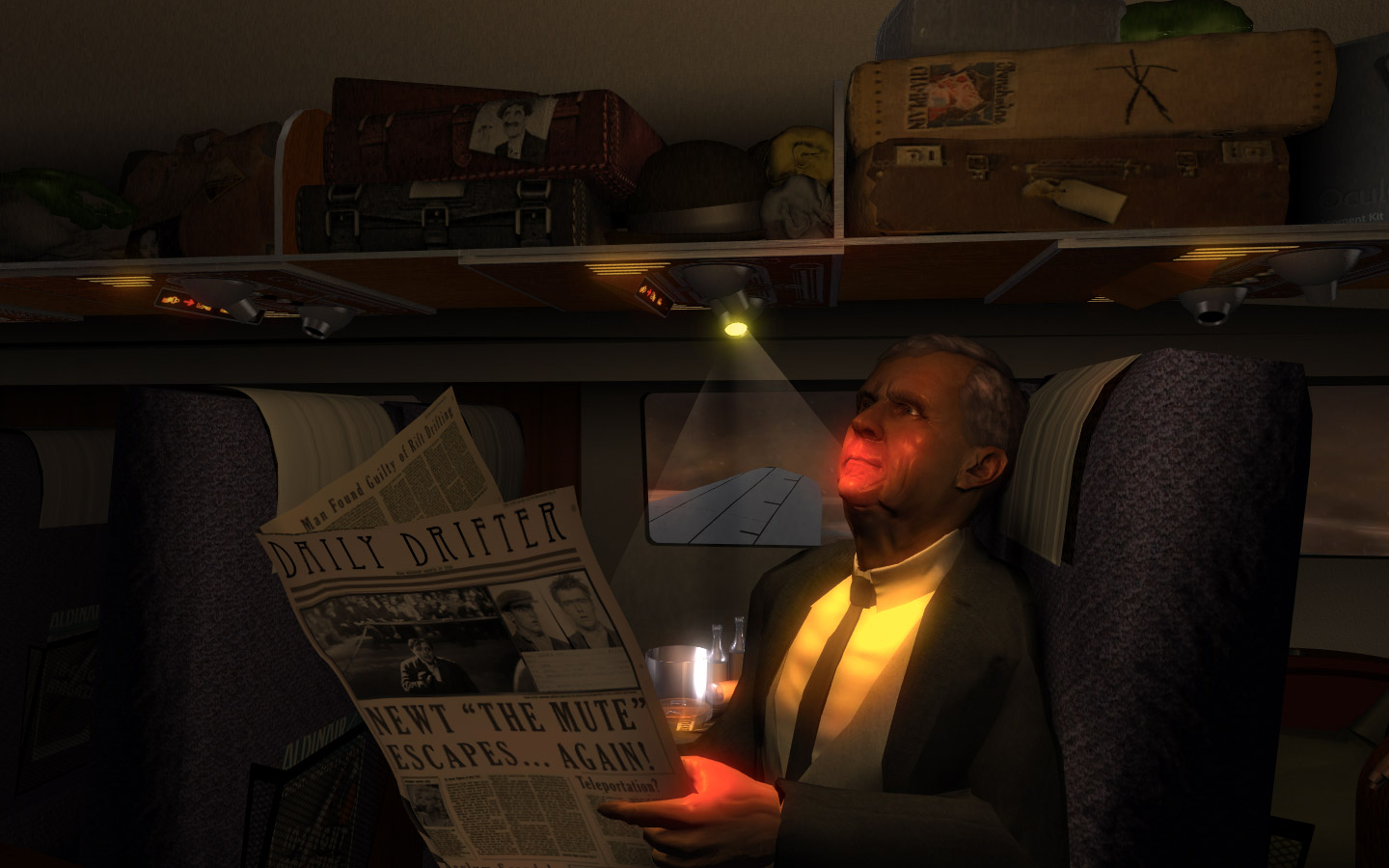 "You hear that boy? That's change in the air"
Although today, just months out from the commercial release of the Oculus Rift CV1 headset, the landscape for VR titles and hardware is vast and broad, that wasn't so back in the days of the DK1 headset. Just shortly after the successful Kickstarter campaign for the hardware, getting anything to work wasn't easy and there were very few complete experiences, with a beginning, end and interactivity beyond some basic inputs.
[yframe url='http://www.youtube.com/watch?v=nyuTh-2crEk']
In stepped Aldin Dynamics, a company that had worked on a few basic test experiences for the DK1, before eventually releasing Asunder: Earthbound, a short horror game that put players on a plane in the 1940s only to have it attacked by a mysterious creature. Players had to interact with passengers through natural head movements, whilst solving simple puzzles. It was a very immersive experience and was much improved when a DK2 version was released.
Since then though Aldin Dynamics has been rather quite, and now we know why: because it's been working with Oculus on a Gear VR title called Twisted Realms, offering a new take on the Tower Defence formula.
[yframe url='http://www.youtube.com/watch?v=1Qll8nu2paE']
Discuss on our Facebook page, HERE.
KitGuru Says: If you have a DK1 or DK2 and haven't played Asunder: Earthbound yet, you really should, it's still one of the best experiences in VR. Download it for free from the Oculus Share page here.